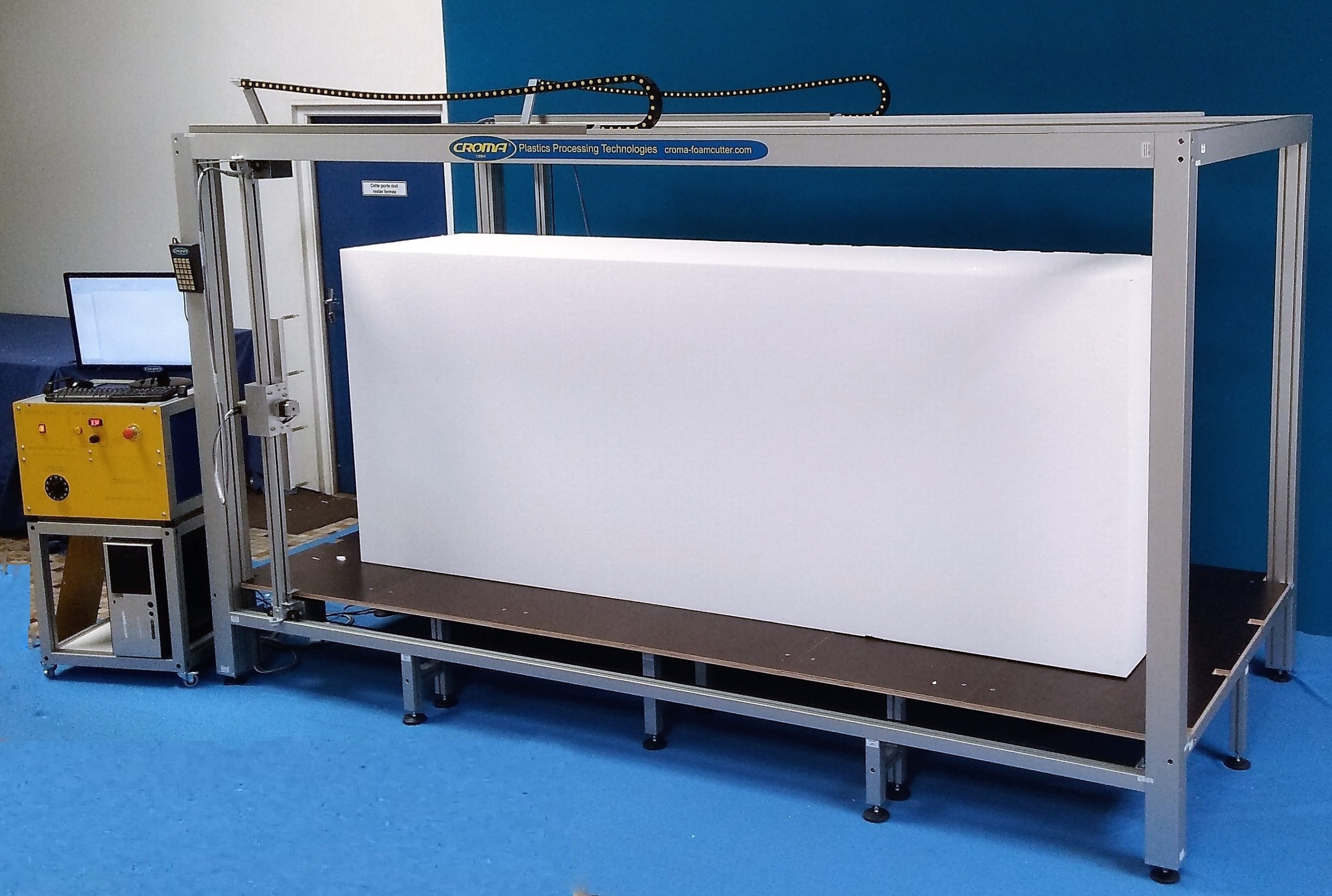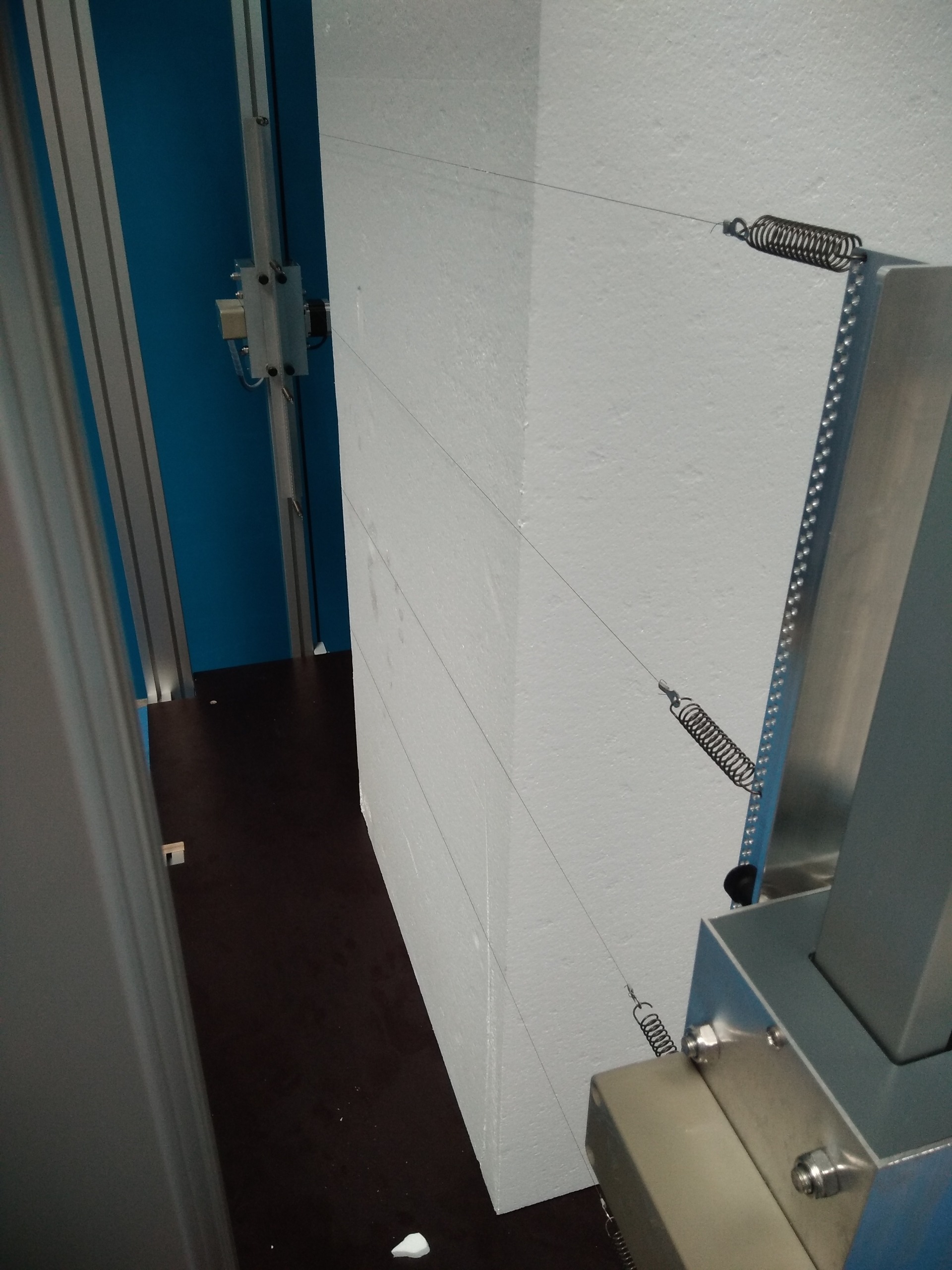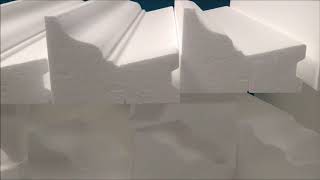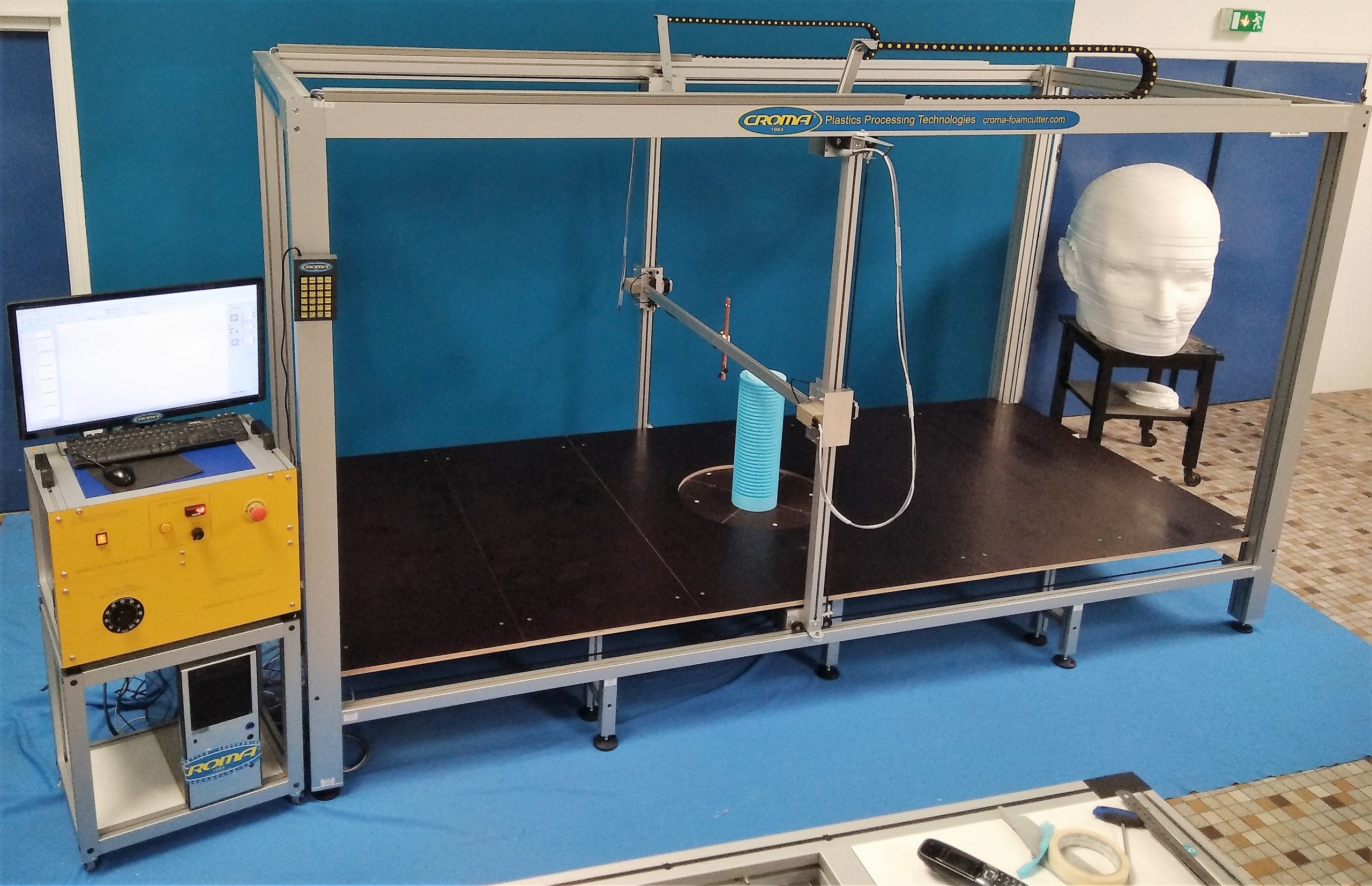 Croma's CNC foam cutting machine's bestseller
The UHD+ series can achieve any type of cutting job in small and medium series with an excellent value for money ratio. Driven with CROMA software FAOMA (provided with the machine), it is the first range with the independent axis mode included. This means each arm of the machine that holds the wire is independent. One can move forward while the other one goes backward, one can go up when the other one goes down. Tapered cuts are therefore possible, just as a large variety of different shapes on each opposite face (see number one on the left side and number two on the right side as an example on the pictures). The typical shape allowed with the disaxis mode is the Cone that can be achieved very easily with such hot wire foam cutter machines.
The UHD+ series is the updated version of the previous Universal range, launched fifteen years ago.
Adaptable to your needs with all the possible options, it is available in three different standard dimensions and it is today the CNC Foam cutting machine most sold by CROMA all over the world.
Features
CNC foam cutting machine with up to 5 axis (depending on elected options)
Ideal for small and medium runs
Attractive and competitive pricing
Independent axis mode included with 80 mm wire extension
CROMA software included (FAOMA and CROMA OUTPUT), very simple and intuitive
| Cutting capacity | Horizontal movement | Vertical movement | Effective cutting length |
| --- | --- | --- | --- |
| Mini | 1280 | 1280 | 1280 |
| Maxi | 3500 | 1280 | 3050 |