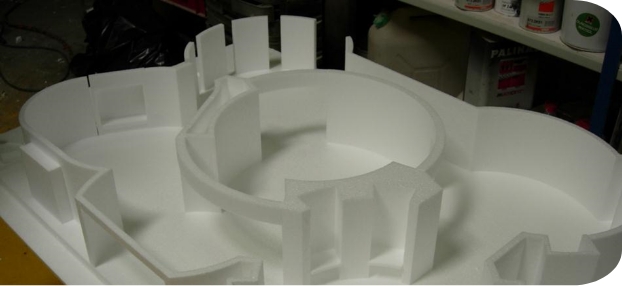 Hot wire cutting
The hot wire cutting process is used in many different fields of activity. Indeed, this process is clean, dust free, safe (our machines are not considered as dangerous), it is cheap (not energy-intensive, processing material that are not so expensive and requires almost no service); all of these reasons made our equipment very popular in the world of foam and expansed material users. The accurate cutting can achieve complex parts with little raw material wastage. The wire melts approximately 1mm of material while cutting and leaving a perfect surface finish without altering any of the component properties.
With the hot wire cutting, one can cut insulation boards of various thickness in the same raw material block, achieve wedging parts of all shapes for the general industry, model templates or even cartoon characters or an elephant in full size for the communication or event industry.
For all these purposes CROMA offers manual solutions, designed to small companies or craftsmen working on hands, as well as CNC able to cut precise shapes from very large material blocks with just one file edited in any of the drawing software.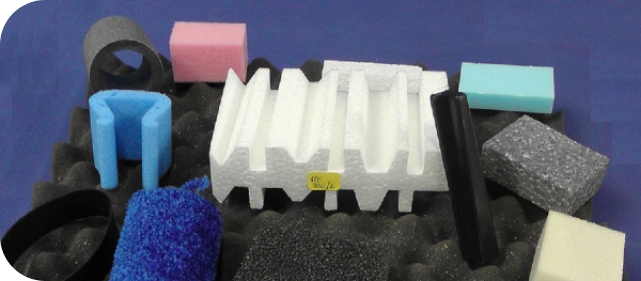 MATERIAL THAT CAN BE PROCESSED
Expanded polystyrene (EPS) or extruded (XPS) are the most represented on the market.
Nevertheless, various thermofusable material can be cut with CROMA machines: from the packaging made of expanded polypropylene (EPP) to the pillow in polyurethane (PU), from the insulation panel to the decoration made from blocks or boards.
The Hot wire cutting is now the must have technology for those industries and can solve needs on many materials. In addition to foams and expanded materials, our customers have found in our technology and CROMA's catalog, the solution to their problematics, cutting for example rigid plastic (ABS) or complex made of different materials.