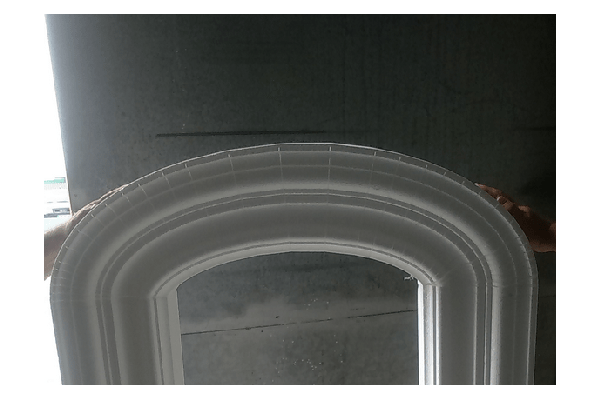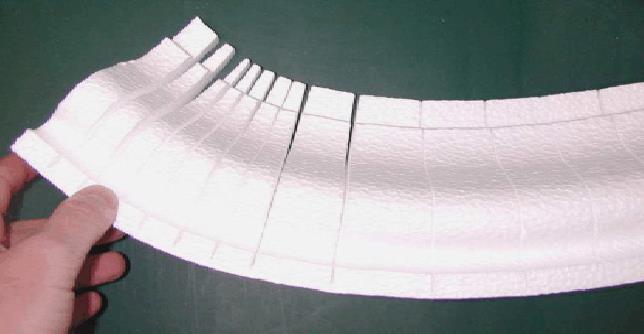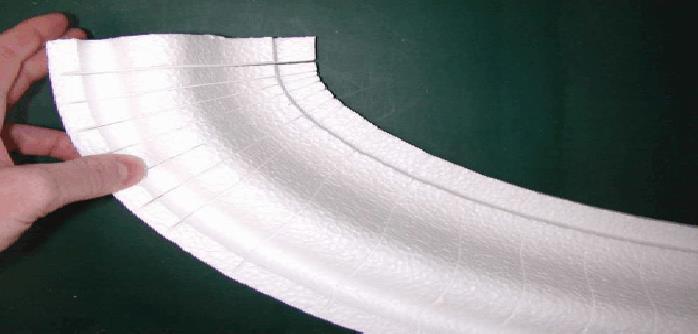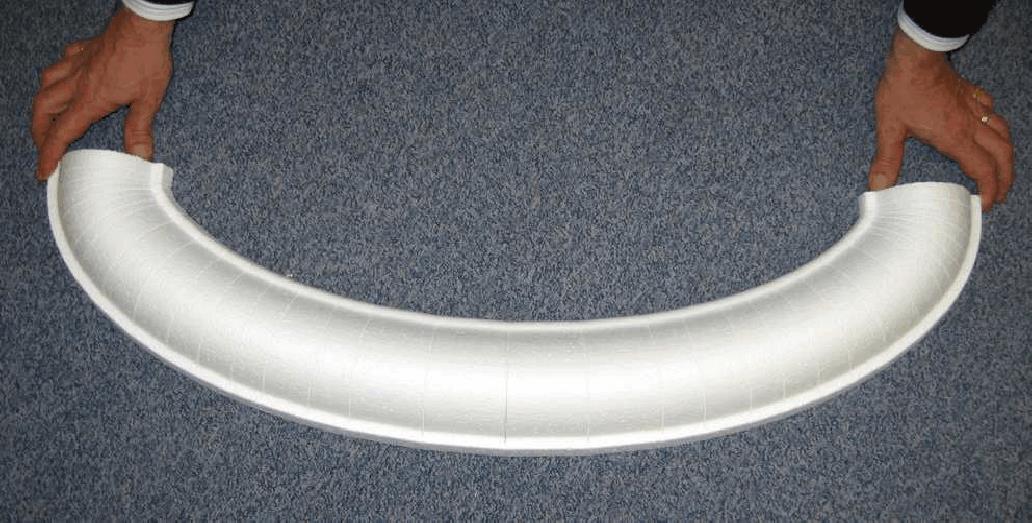 Create curves from a straight profile
The Multiradius software is a complement to the FAOMA software, the drawing and CAD CAM software designed by CROMA for hot wire CNC cutting. This Multiradius interface has been specially designed to help you create arches or curved elements of variable dimensions. Our customers use this feature in many areas for different projects such as: arches, spa corner seats, concrete molds or curved profiles for the building industry.
How does it work?
First, you will design and normally cut a straight profile with your hot wire cutting system. In the second place, you will need to draw and import the shape of the curve you want to achieve. Once imported, the Multiradius feature will calculate for you the sections that need to be cut inside your straight profile. Launch the cutting program so that the hot wire cuts the triangular sections generated by the multiradius. Once this is done, the operator takes off the excess material (all triangles) and, since the wire has not gone through all the foam, the profile can now be bent or curved to match the required final shape. Eventually the operator will put some glue in place of the triangles that have been removed so that the final profiles remain in the final shape.
This smart process not only enables creations that are not possible otherwise but it is also intuitive and user-friendly because it will help you step by step. For example, the Multiradius software will inform you on the original size of the straight profile you need to obtain the finished product.
Features
La possibilité de réaliser des pièces complexes
Ability to create arches and other complex parts
Cost saving solution: from the raw material you will cut straight profiles while you would waste a lot of material to cut curved shapes directly from the block
Bend parts over 1 meter long