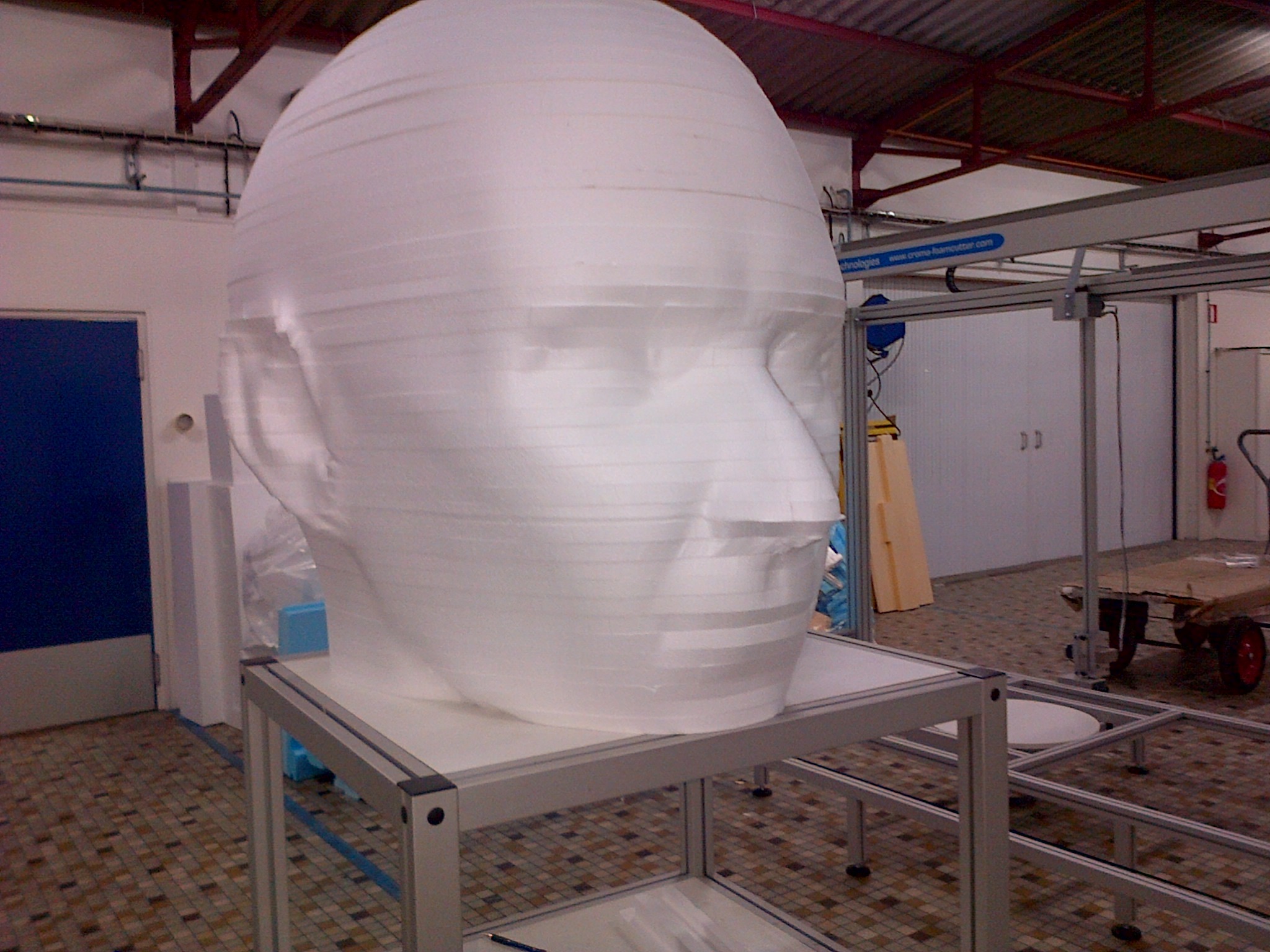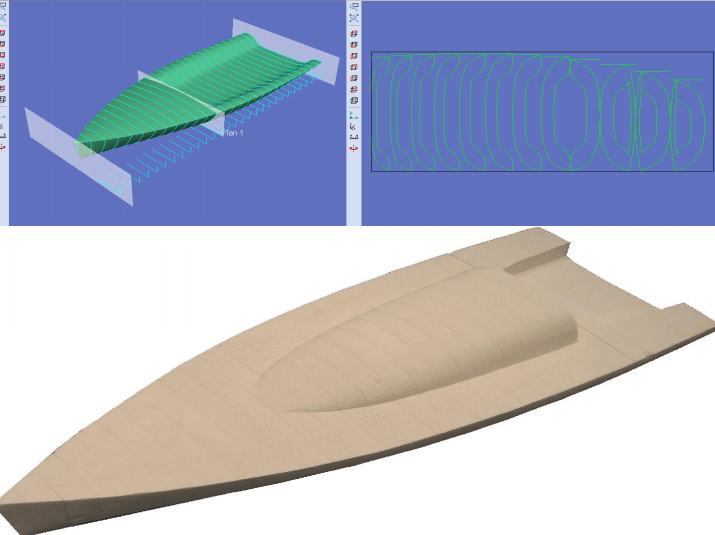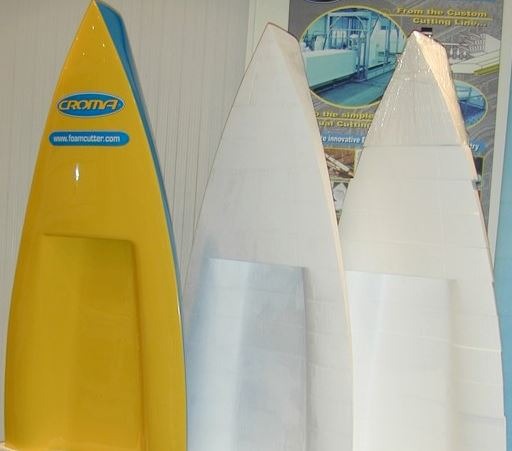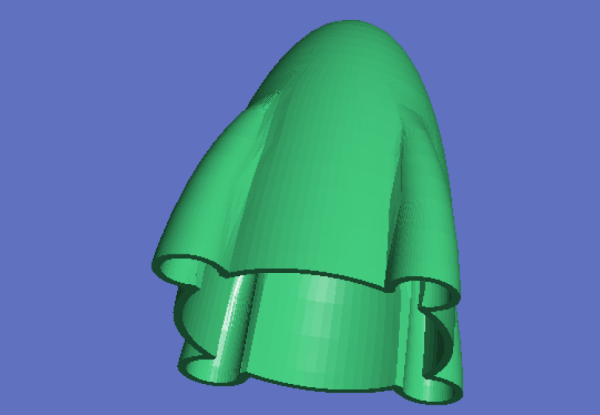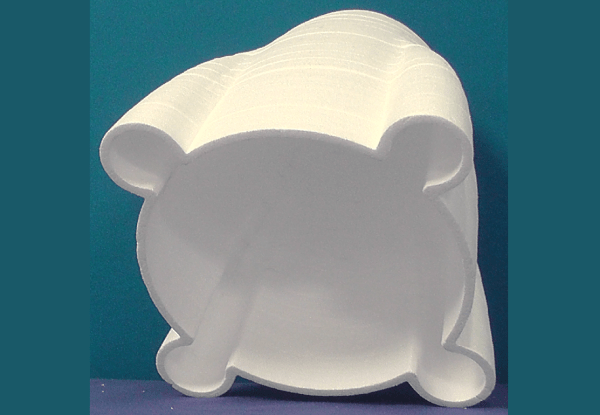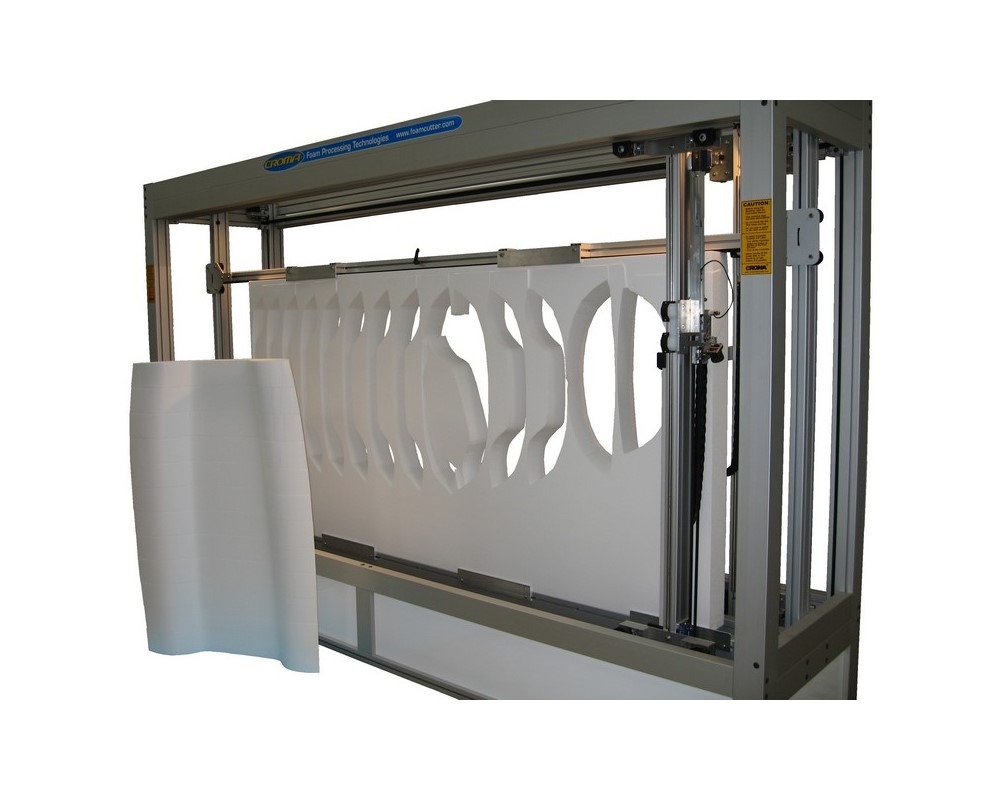 Fast Prototyping and manufacturing of
3D parts
The Stratoconception process was developed and patented by the CIRTES, the European fast prototyping center, together with CROMA for its expertise in the hot wire cutting technology. This process uses the same characteristics as additive manufacturing, or 3 D printing, stacking individual layers to obtain a final 3 D object.
This world exclusive CROMA uses a 3D file (STL)  and the software will either automatically divide the object into several layers of different thicknesses, either you can choose how you want to make the final part by dividing it into sections with different layers thickness. The software will then nest each individual layer of foam into the material according to the machines settings, and communicate all routings for cutting into CROMA's programs to control the hot wire cutting machine.
Features
Available on all of the CROMA CNC machines equipped with the independent axis mode
Ability to make complex parts, hollow or solid and and of all sizes
Additive process, similar to 3D printing
Raw material consumption is optimized: waste reduction
Not only does this process make it possible to produce oversized complex objects, but it can also be used to cut hollow parts. CROMA has developed a specific range of machines to this application so that you can use it with optimal results and reach angles of up to 50°, which is exceptional on the hot wire market. But we have also adapted some options on our 4 axis machines so that you can use it occasionally with a precise and efficient result. Our PRO or UHD+ series are particularly popular with this feature. The shorter the wire, the greater angles you can achieve. This is why we have chosen not to offer it for machines with a wire length greater to 1.3 m. Discover more watching the video, or requesting your 30-day trial version for free !
No size limit for your creations, precise and sharp angles now possible, hollow parts for lighter pieces or even mold making… Our customers would use it in the car or boat industry for prototyping or even producing some specific parts. This is used in the packaging industry as well so that the packaging fits the contours of its content. Many of our customers in the advertising, communication and scenery use this exclusive software as well.