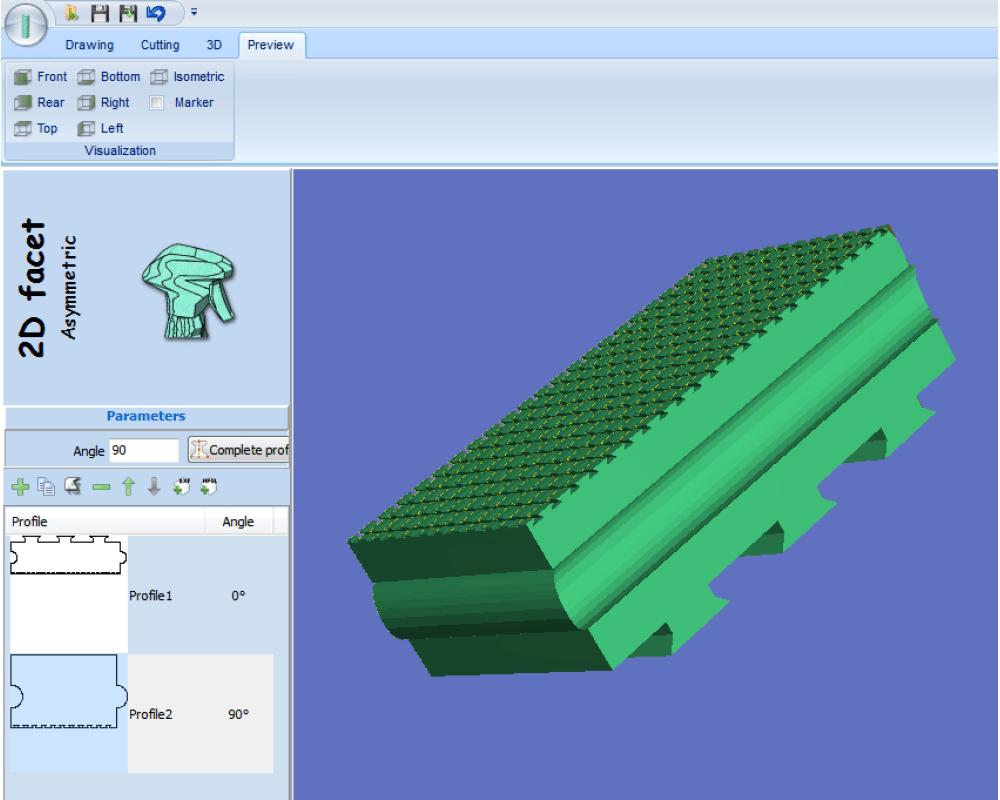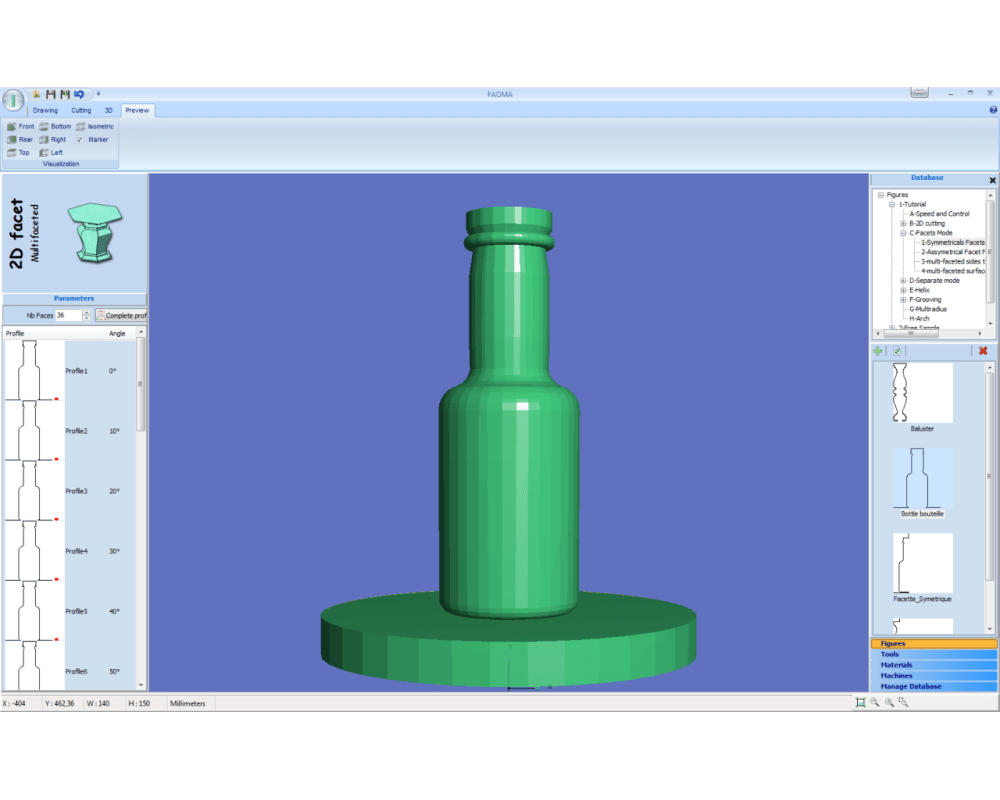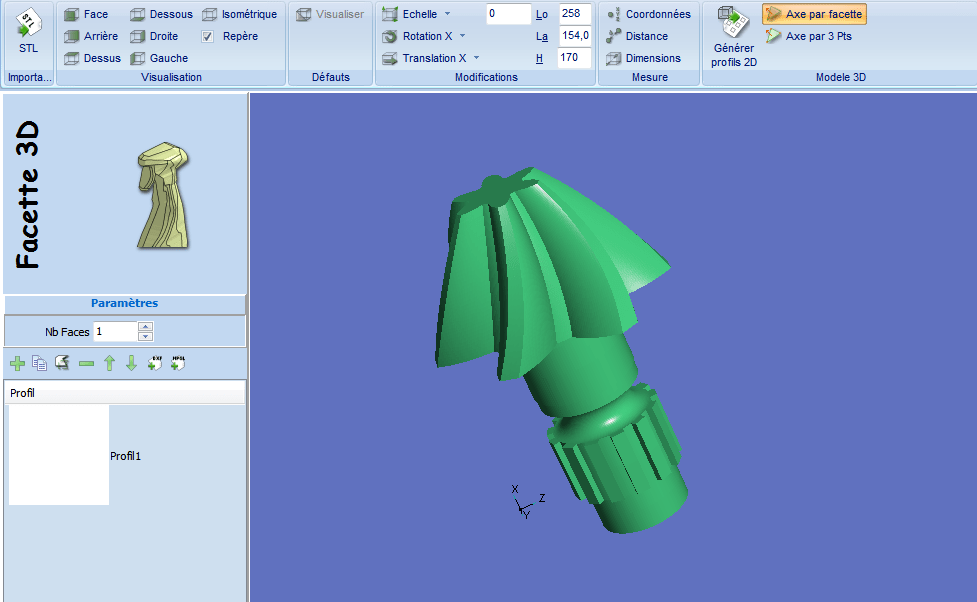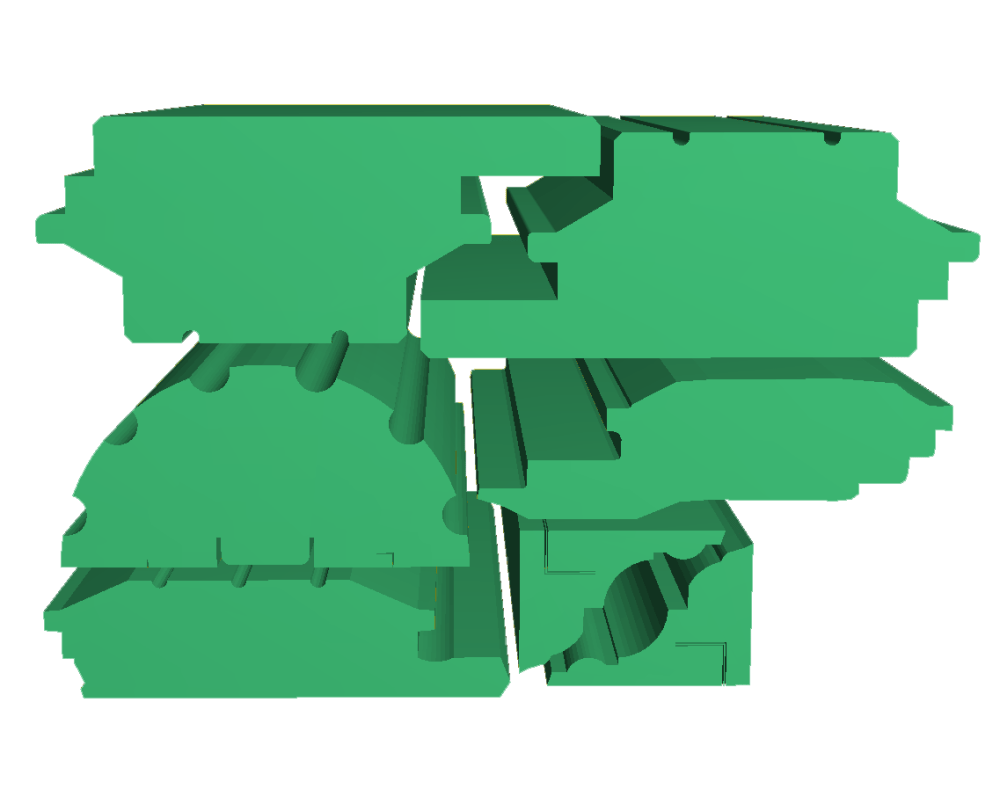 Essential for the
hot wire cutting
FAOMA is the exclusive CAD/CAM software on CROMA's CNC machine. It is the result of many years of research and development and as of today it represents the best solution for hot wire cutting.
Working under 32-64 bit, the software is compatible with all machines supplied since 1999. It can be installed on all PCs running Windows.
Its versatility and features grant the solution for all kinds of hot wire cutting job: 2D, facets, independent axis mode, 3D disaxis, 3D facets, preshaped wire tool…
FAOMA compiles 2 interfaces: a CAD/CAM (Computer Aided Design and Manufacturing) and Output the motion control software that drives the machine.
With FAOMA, you remain the only master of your cutting process. Automatic or manual, you can control and decide the cutting path thanks to user friendly and efficient features.
Features
Eligible for machines manufactured after 1998 and working under Windows XP or above
Intuitive and user friendly software
Easy and fast programming for foam, plastics or Polystyrene CNC Cutting
Drawing interface included, or Import of your own 2D and 3D files
Cost price of the finish parts automatically calculated (estimation based on your own parameters: material prices, labor cost, cutting time…)
Realistic 3D preview of the finished part, so that you can control before starting the cutting job or submit the project to your customers for approval
Speed adjustment of the cutting wire (outside of the material, straight cuts…)
2D or 3D facets included, to work with the turntable option
List of projects mode for a continuous cutting, with no stops
Free trial version of FAOMA available for thirty days
Automatic or manual, you are free to decide and your process is under control. Ask us for the demo version: start now and discover the best CAD CAM software on the market!