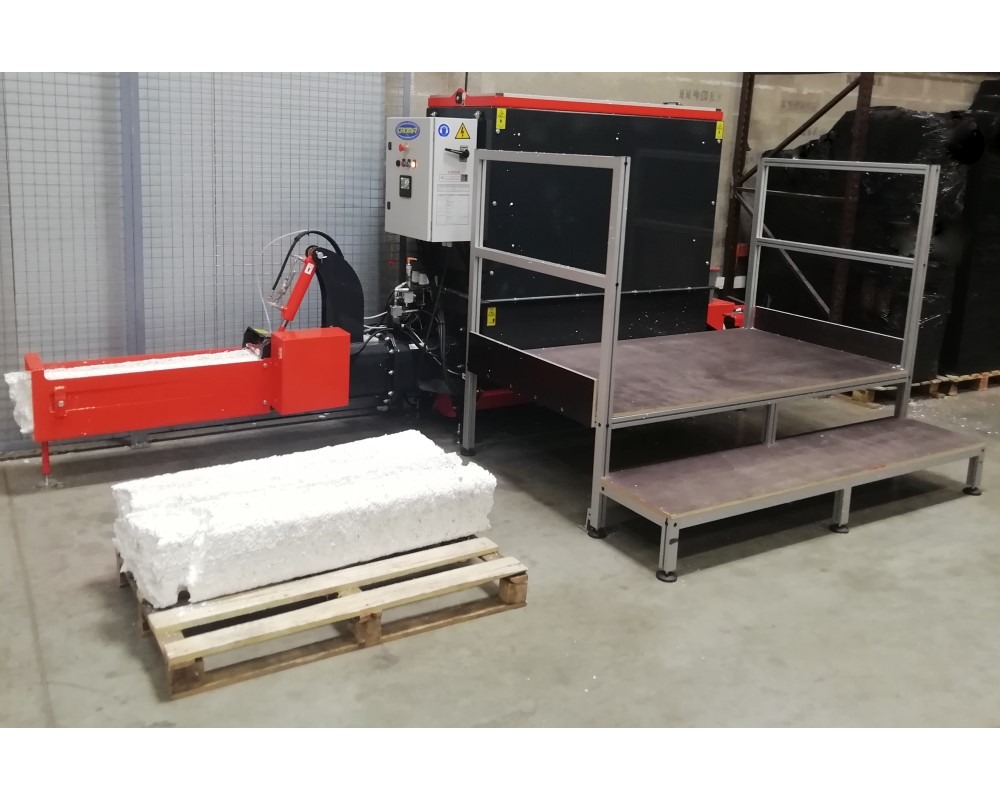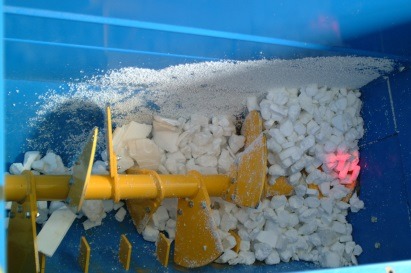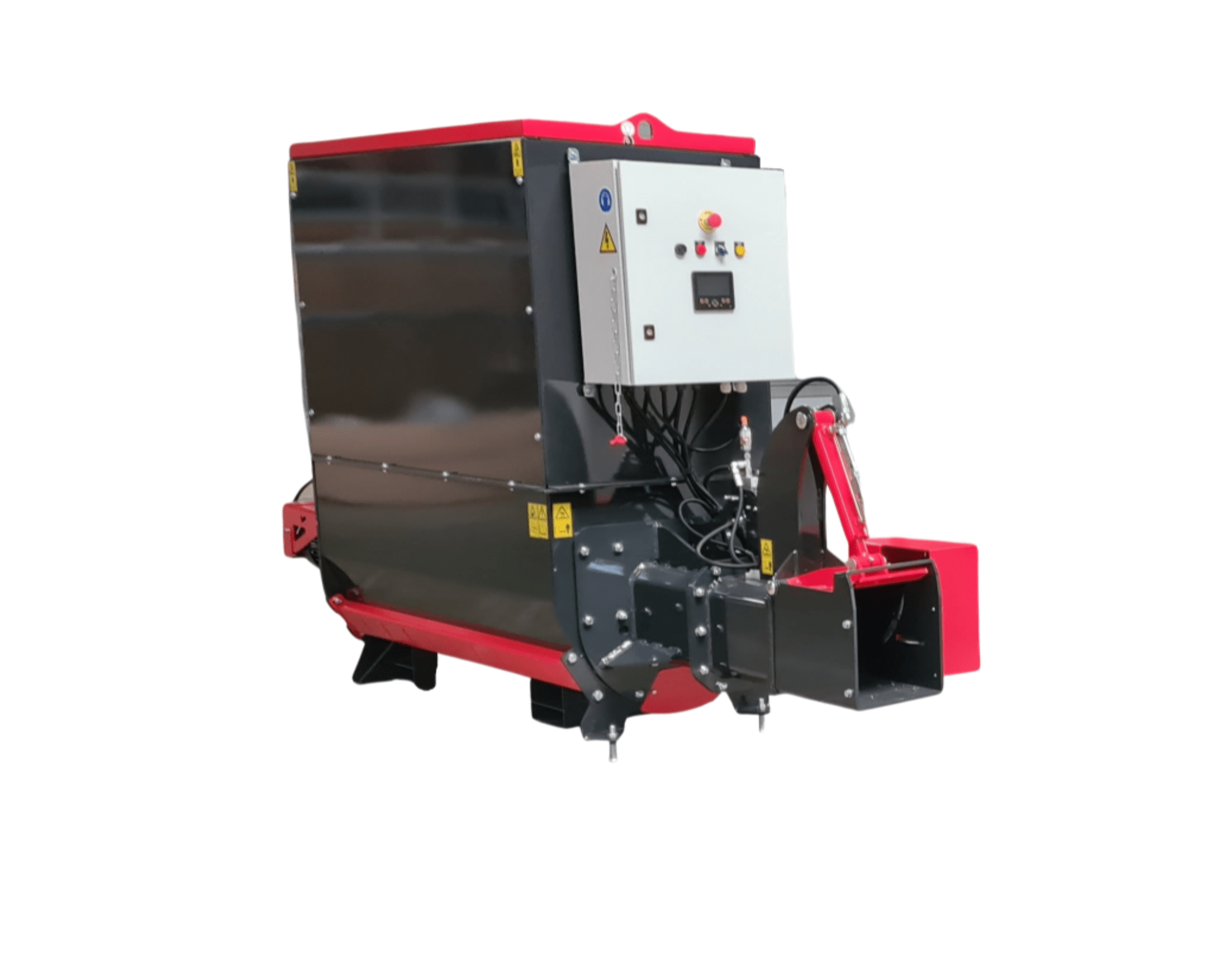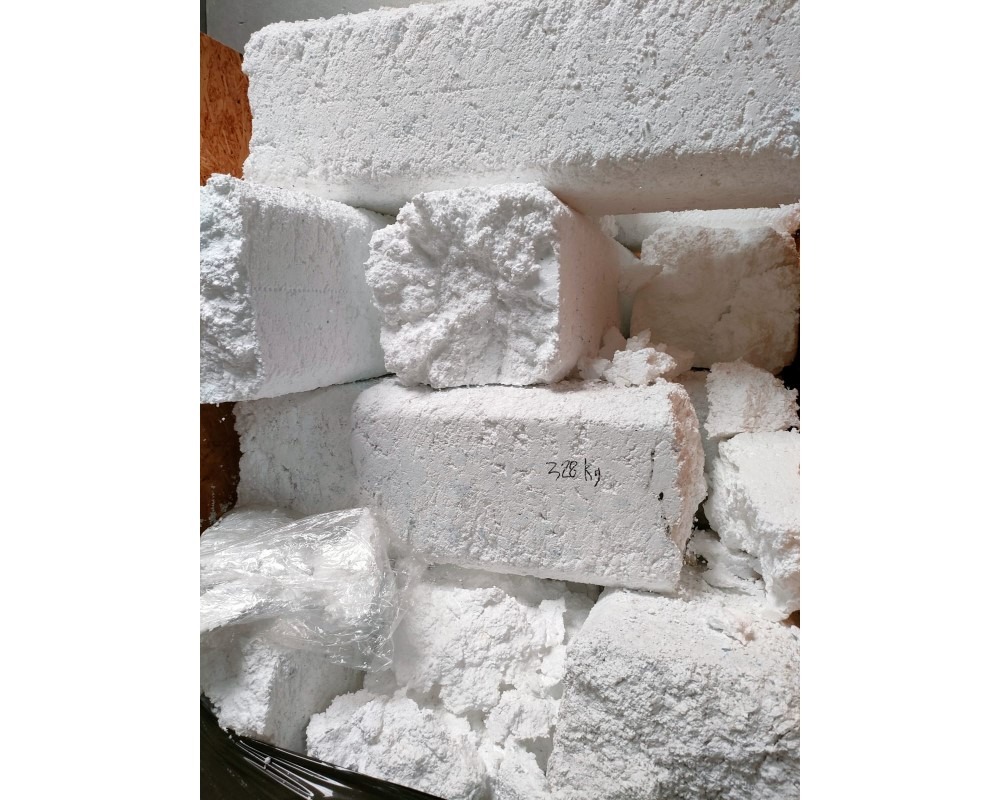 Polystyrene Grinder Compactor
Over the past decades, CROMA has always aimed at research and development for complementary solutions to its hot wire cutting systems. Because the material most frequently used by our customers is polystyrene, expanded or extruded, CROMA has launched a polystyrene compactor that allows the recycling of the material.
Although it is generally believed that polystyrene cannot be recycled, today it is a real growing business. With the ideal settings for the condensed blocks to meet the requirements of recycling companies in terms of shape and density, your scraps will now turn into money instead of paying for containers and containers to be taken out for landfill.
Fast, simple and very efficive our polystyrene compactor will first crush the polystyrene parts displayed in the 1500 liter hopper thanks to the endless screw and its internal blades. The grinded particles will then be driven through a compression tunnel so that they come out as a 25 x 25 cm square condensed block. Reduce the volume of waste up to 40 times.
Features
Automated fusion temperature management
Produced compacted blocks are standard size (25cm x 25cm)
Reselling price, depending on the market, is estimated above 1000€ / ton
Compacts up to 110Kg/hour
Hopper capacitiy: 1500L
Soundproofing option available (sound level reduced from 115dB to 75dB)
Automatic lubrication option available
With an output of 110 Kg per hour, our polystyrene compactor automatically controls the advance speed of the condensed foam and prevents possible jams. The grinding compaction process is clean, without no fumes, and does not require no other supply than electricity.
In 2022, with the price increase of materials, the sales ratio of condensed blocks reached 1000 €/ton.
CROMA has also developed a range of options for this equipment such as the additional hopper, the soundproofing of the machine, the automatic greasing pump or the anti-corrosion coating (recommended for the treatment of fish boxes). Adapted to all activities, our customers are the warehouses of major household appliances stores, fish markets, precast companies, insulation and construction players…
So start your ecological transition, save space and money with the exclusive CROMA grinder compactor for EPS and XPS.