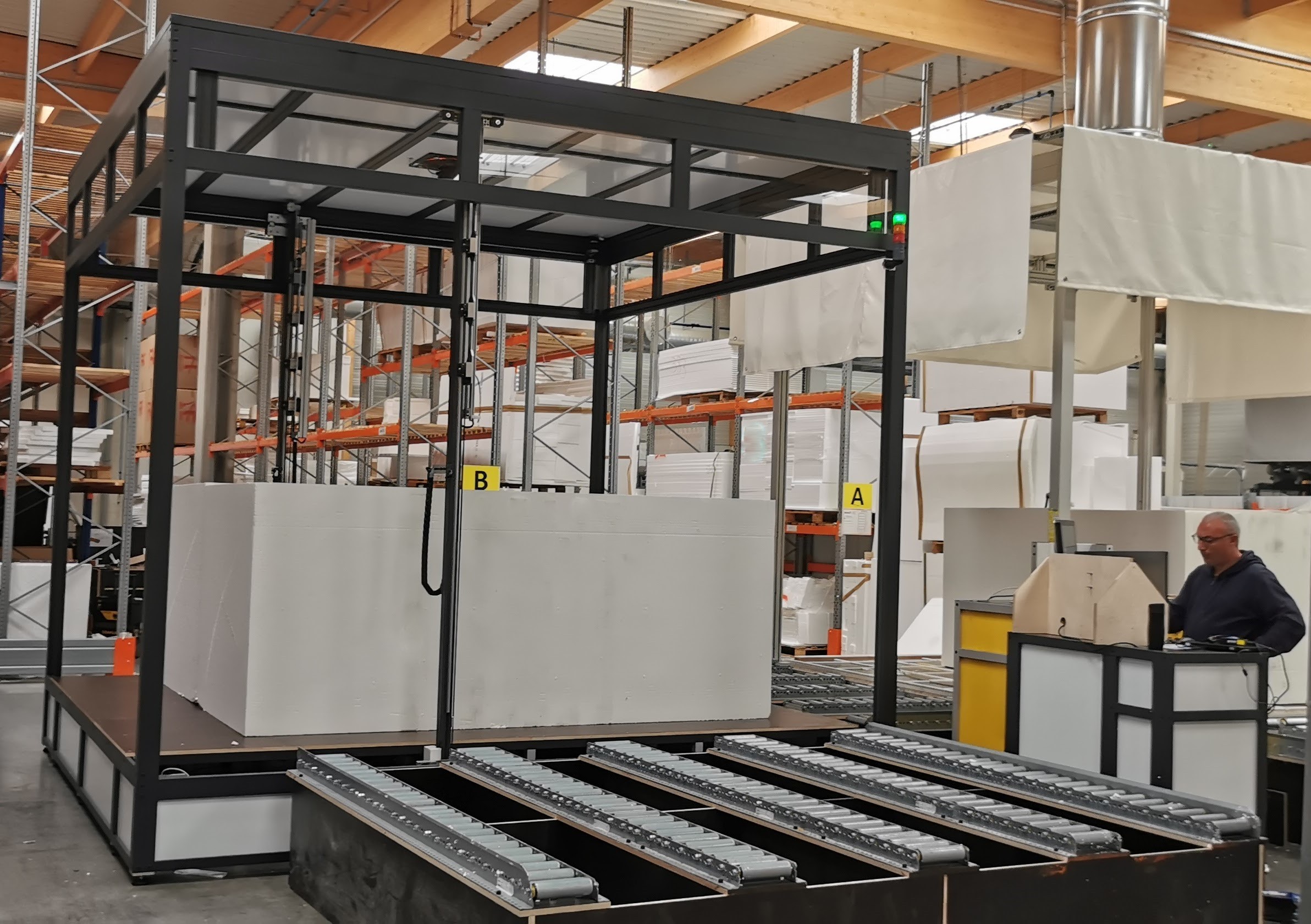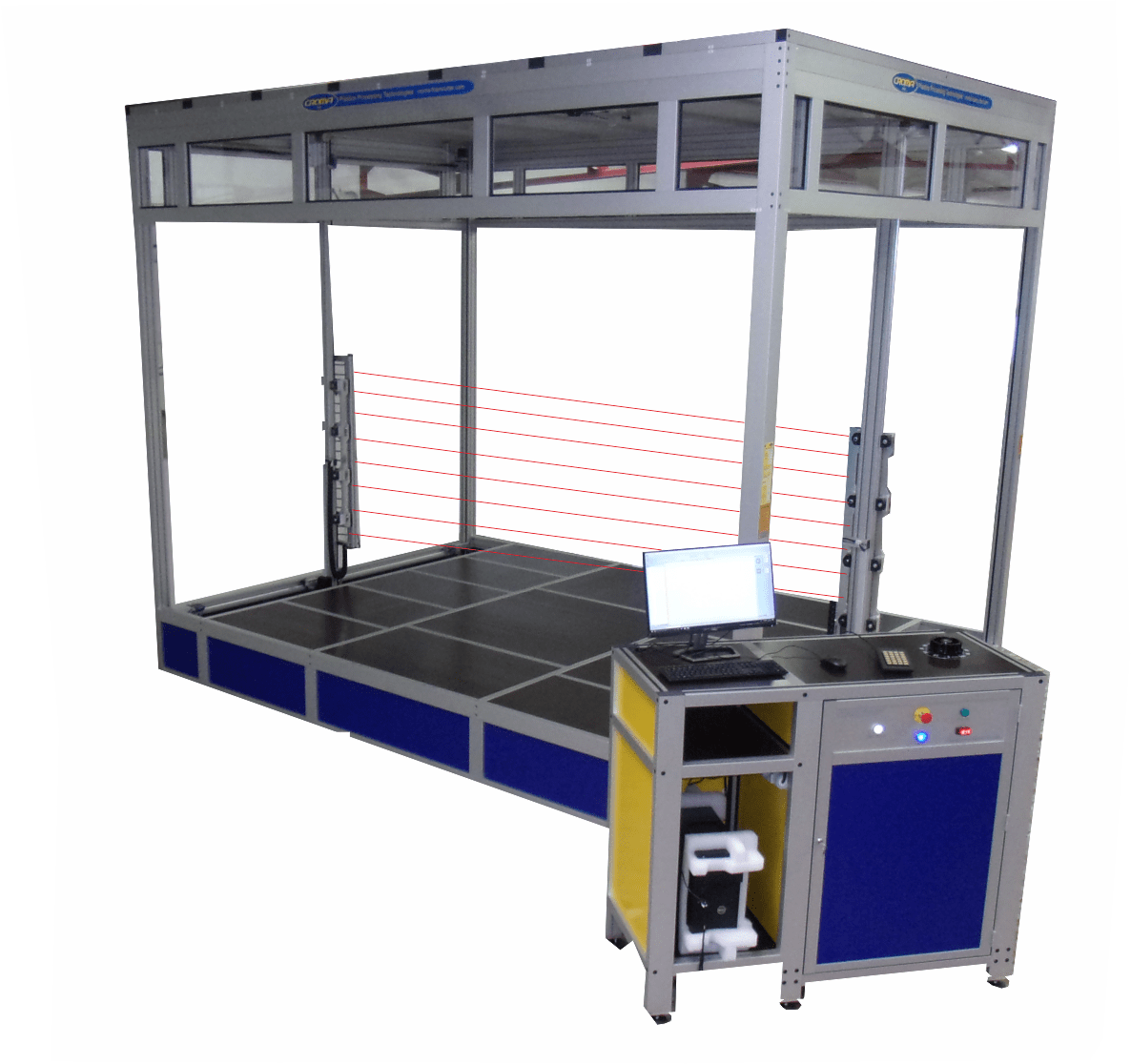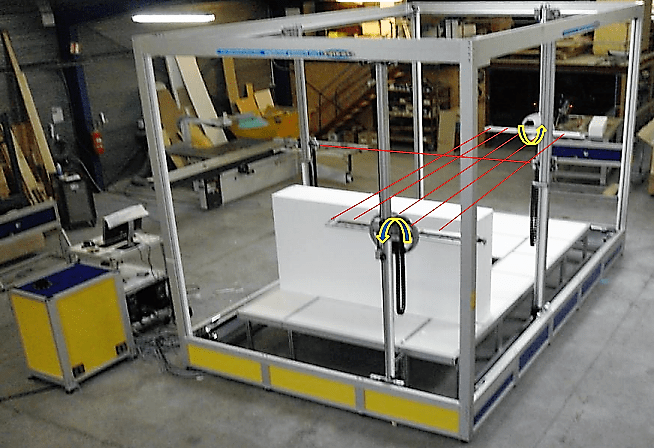 CNC cutting machines – Industrial hot wire cutter
The INDUS series has been CROMA's specialty since the beginning. Manufacturing sturdy machines of all sizes with different specific options is part of CROMA's DNA. Indeed this range of hot wire cutting machine has been designed for non-stop production and many of our customers use it 24 hours a day, 7 days a week: that's the perfect industrial hot wire cutter for mass production.
Ideal for medium and large series, its reinforced structure can support all the necessary options while complying with the strictest European safety rules. It fits easily into a production line with conveyors and can hold up to 40 wires on a cutting harp. Another specificity of this industrial hot wire cutter is the automatic revolving Harp, which means you can choose the angle of the wire support when cutting with multiple wires. This is very convenient to produce parts such as thin panels, and it guarantees a precise tilting. This range can be bespoke to the utmost in terms of dimensions and automation.
Features
Multiple functions and sturdiness for continuous use
Ideal for large production runs
CNC foam cutter with the most possible custom solutions (many options available)
Upper frame of the machine made of double aluminum bars
Bottom frame doubled and covered with Vikubond
Multi-wire harp up to 40 wires, fixed or rotative
Independent axis mode included, with 120 mm wire extension
PC housing included
Speed adjustment after start included
CROMA software included
Linear guidance on individually protected and lubricated roller bearings for smooth and precise movement.
| Cutting capacity | Horizontal movement | Vertical movement | Effective cutting length |
| --- | --- | --- | --- |
| Mini | 3050 | 2050 | 1250 |
| Maxi | 6050 | 2050 | 6050 |