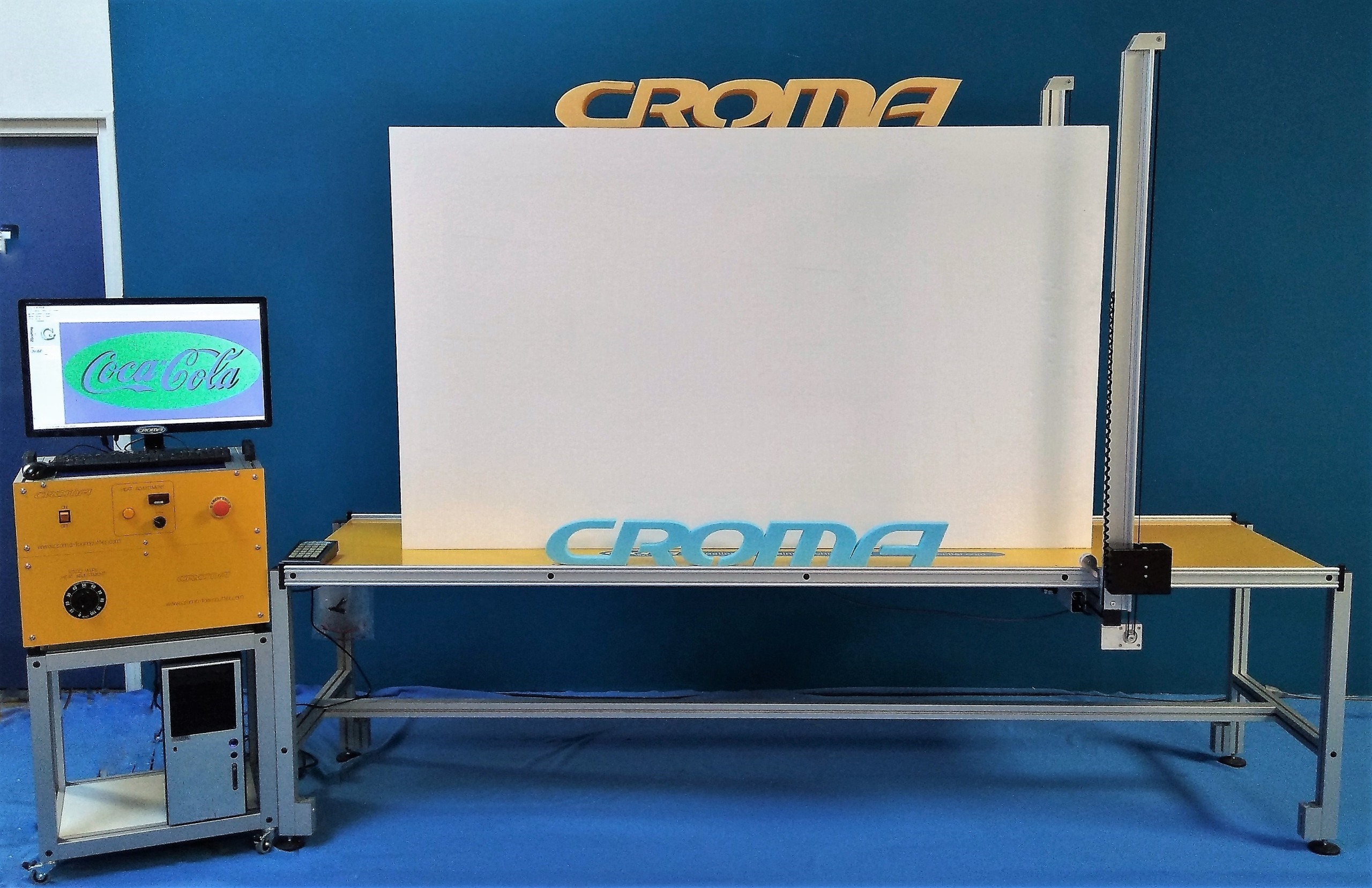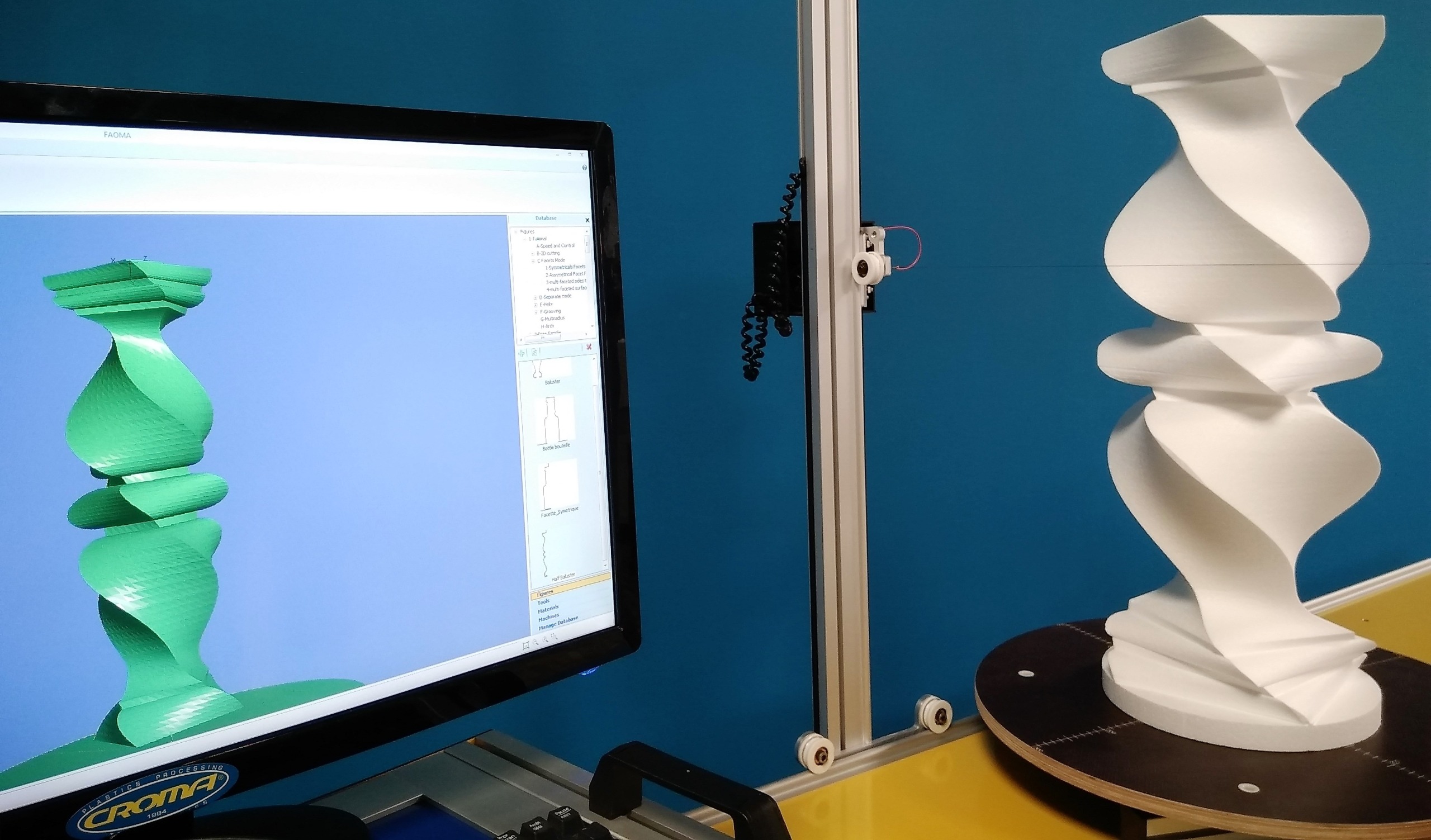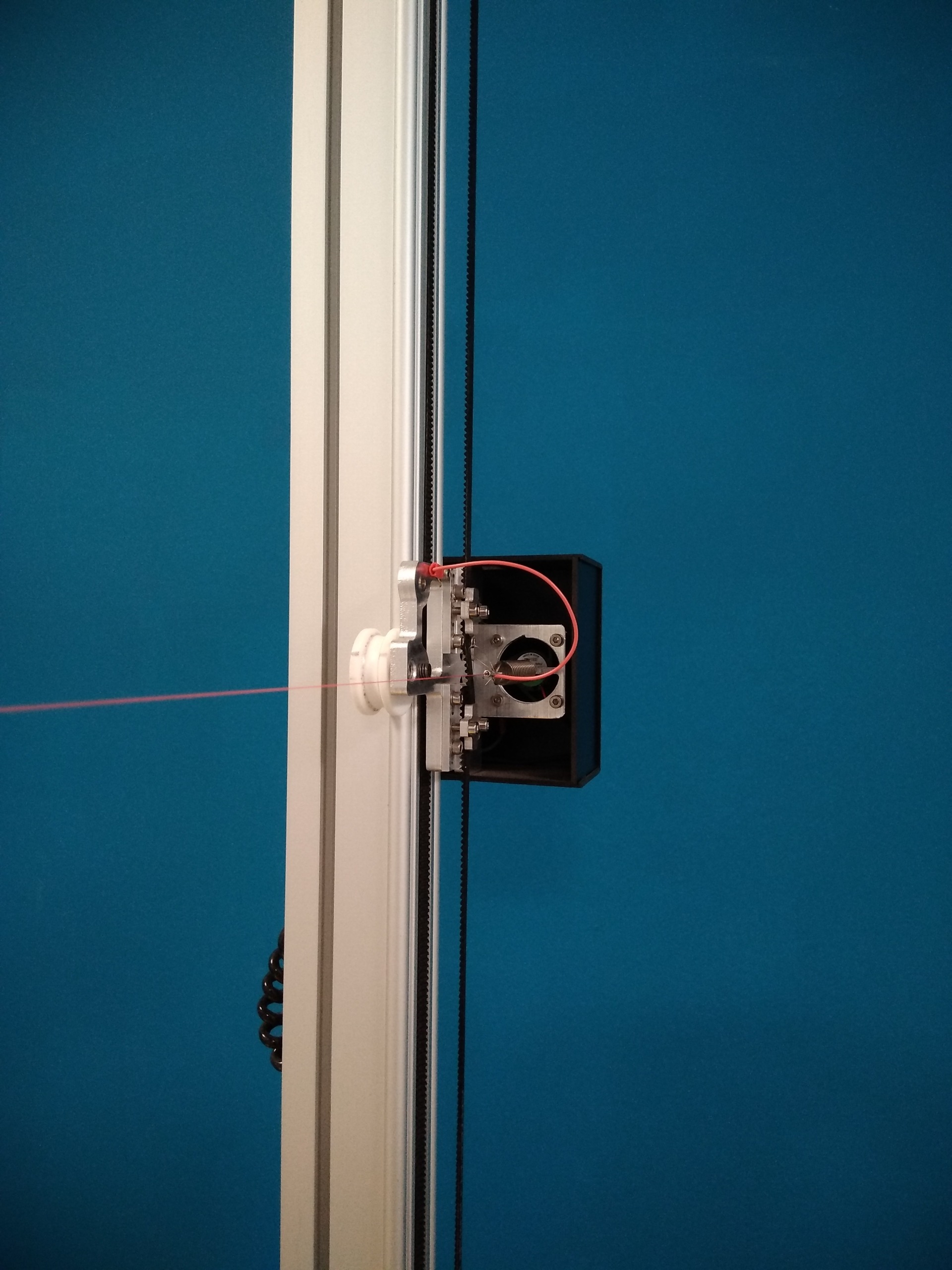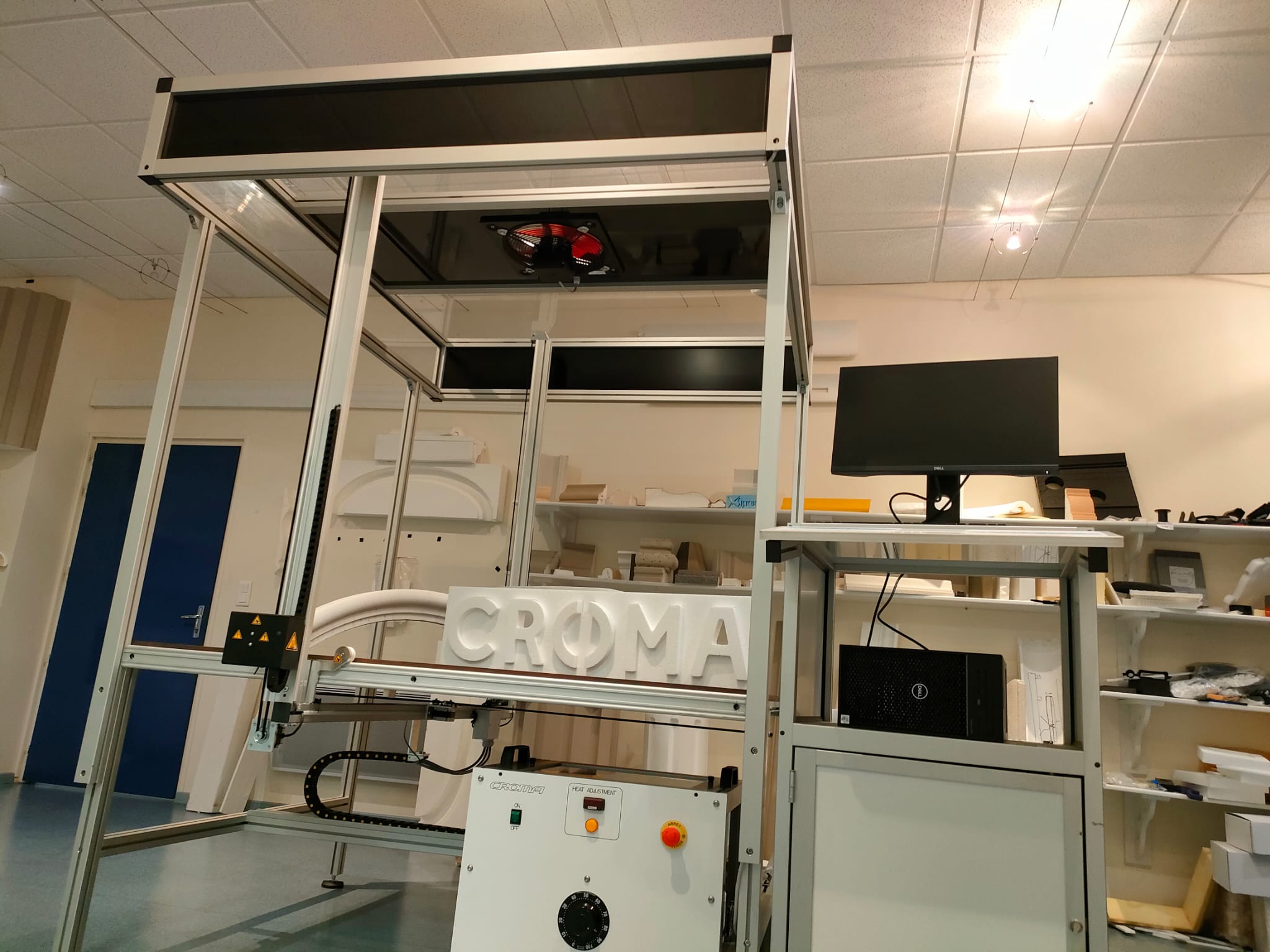 Ideal for small series: signage, decoration, lettering…
The Craftsman series is one of the CNC foam  cutting machine from CROMA's range. With a limited budget and small footprint, you can produce small to larger objects. Easy to install, this machine will do what your printer cannot, adding relief to your offer. Very popular in art schools and design studies, event or signage companies, it is perfect to start producing 3D objects or lettering with the hotwire technology and the CNC foam.
Coming with the FAOMA software, you can draw the desired shapes or directly import your .dxf, .plt and .stl files. The software will generate an optimized cutting path and will give you an estimated cost price and cutting time based on your own data. The 3D preview of the finish part is also very helpful to avoid any mistake and to quote and submit projects for customers' approval.
Several options can be added to the machine for more sophisticated parts. This can give you additional cutting features and another advantage over your competitors.
Features
Affordable and competitive price granting you with a fast Return On Investment
Ideal for modeling, lettering, POP, prototypes
Limited footprint
User friendly material and software much appreciated in the educational system
Sturdy linear guidance
CNC foam cutter with CROMA software included: FAOMA and Croma Output
Limit switches included
| Cutting capacity | Horizontal movement | Vertical movement | Effective cutting length |
| --- | --- | --- | --- |
| Mini | 1280 | 610 | 610 |
| Maxi | 2500 | 1280 | 1280 |