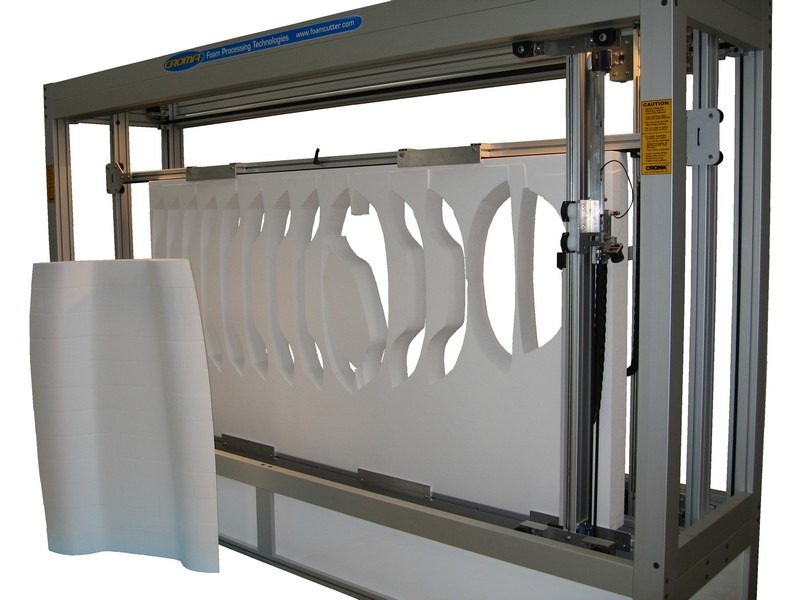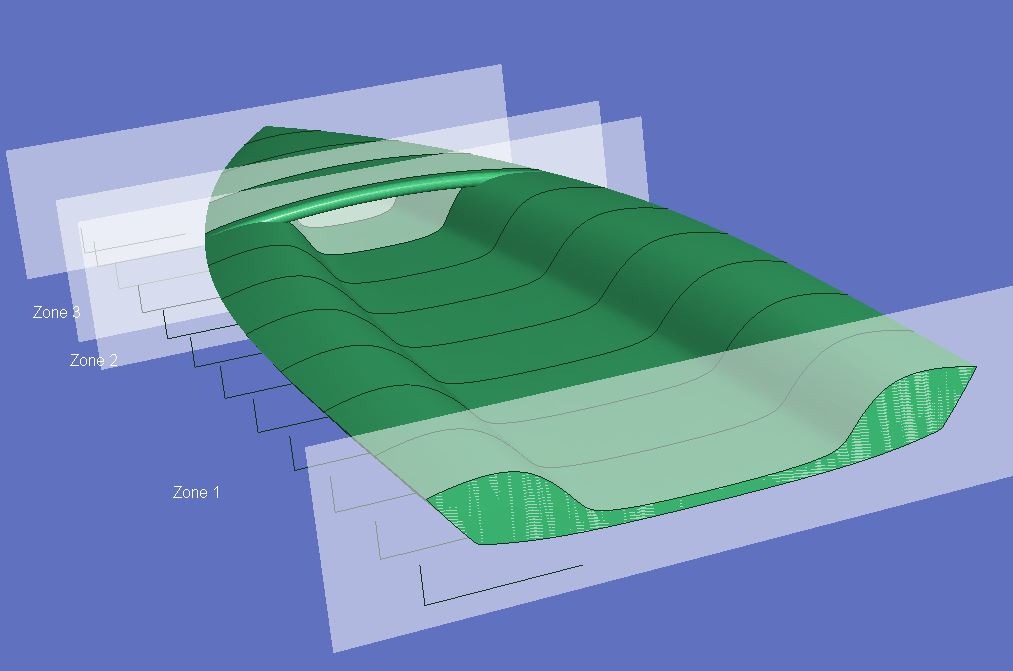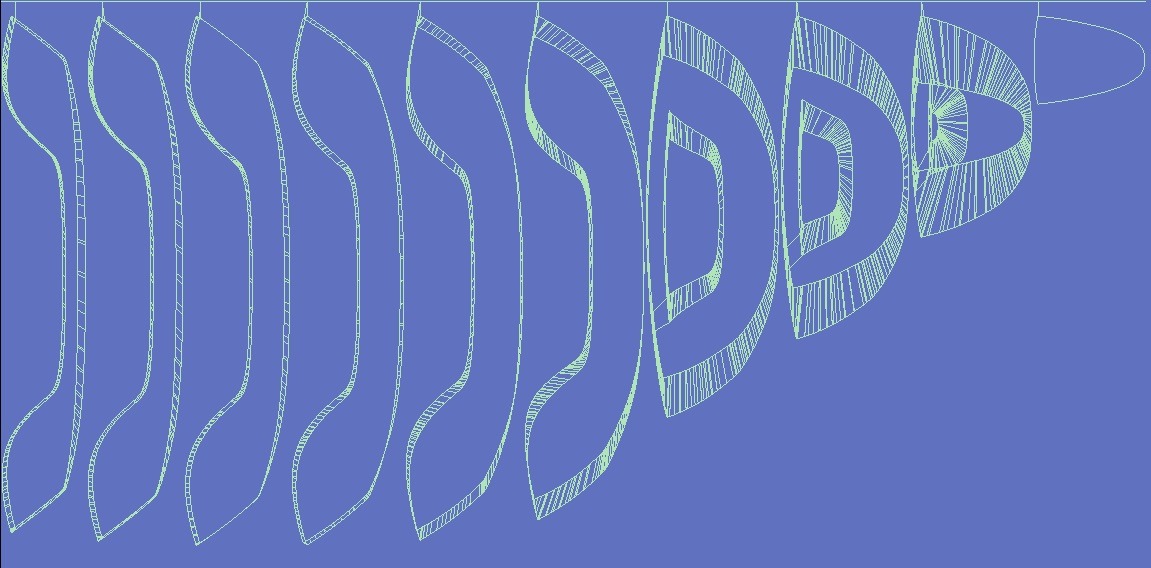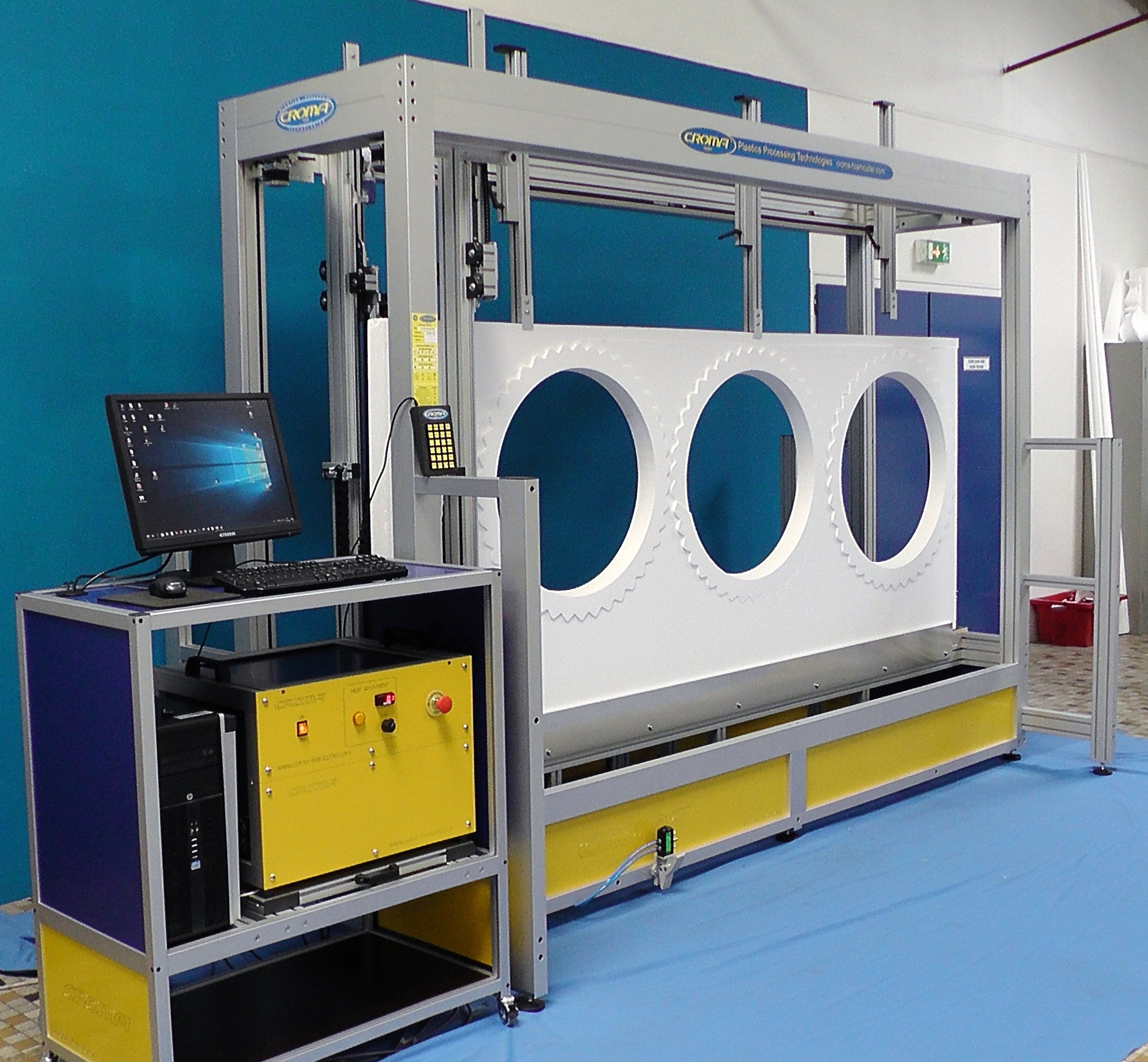 Strato software processing machines with hot wire technology
A world Exclusive at CROMA, the STRATO series combines the hot wire CNC technology with the Stratoconception process. This technology was developed together with the CIRTES, the European fast prototyping center. CROMA has adapted a specific range of machines to this application for the best results in the additive manufacturing process. Make cheap, fast and light prototypes or enlarged parts by cutting foam with our hot wire machines.
The software itself is slicing a 3D file in several layers of different thickness, and then sends it to the cutting program. The CROMA software receives all the information and can process the machine that cuts the polystyrene, or other thermofuse foam, into as many layers as initially required. After that, the final part can be assembled by stacking all the layers together. This is what we call the additive manufacturing process, similar to the 3D printing process. The key point is the perfect communication between the different programs and their understanding of the machine's features and limits.
This range of machines is dedicated to the optimal use of the Strato software and has been designed accordingly. The wire is rather short on all machines, but it has an exclusive extension capacity (up to 700 mm) so you can reach angles up to 50°. This is the best way to create real 3D on the market of the hot wire cutting technology today.
Using .STL files, our software complies with all main CAD software. The interface with FAOMA and CROMA Output then is very easy and intuitive.
Features
Machines dedicated to the Stratoconception process
Independent axis mode included, with exclusive wire extension system
Stratoconcept Software included
CROMA software included
| Cutting capacity | Horizontal movement | Vertical movement | Effective cutting length |
| --- | --- | --- | --- |
| Mini | 1150 | 600 | 115 |
| Maxi | 5000 | 2500 | 250 |