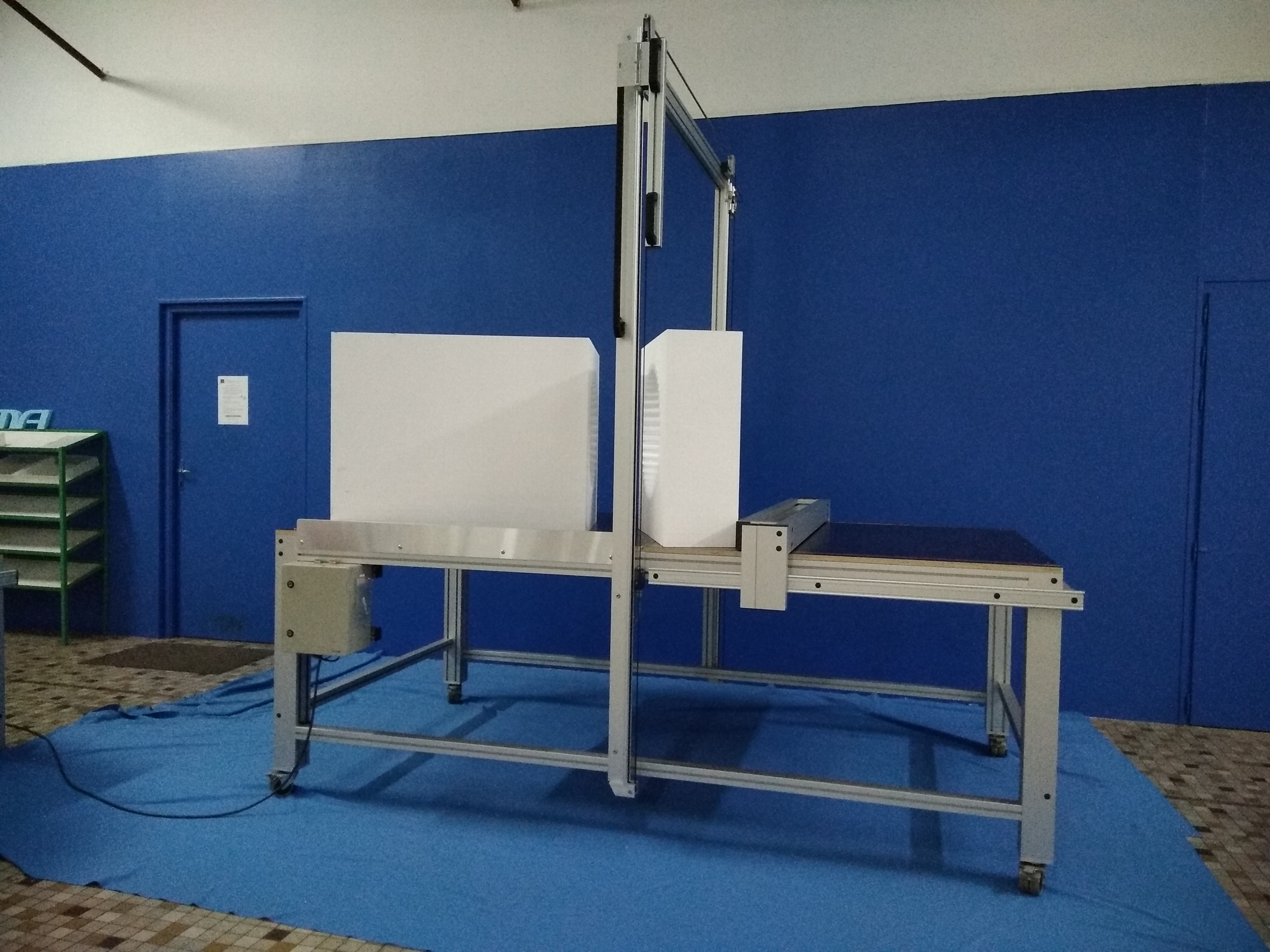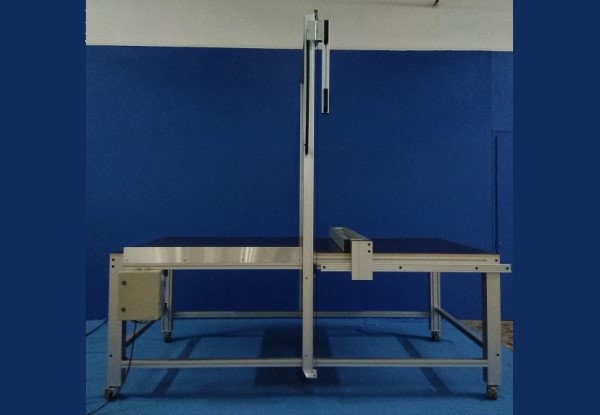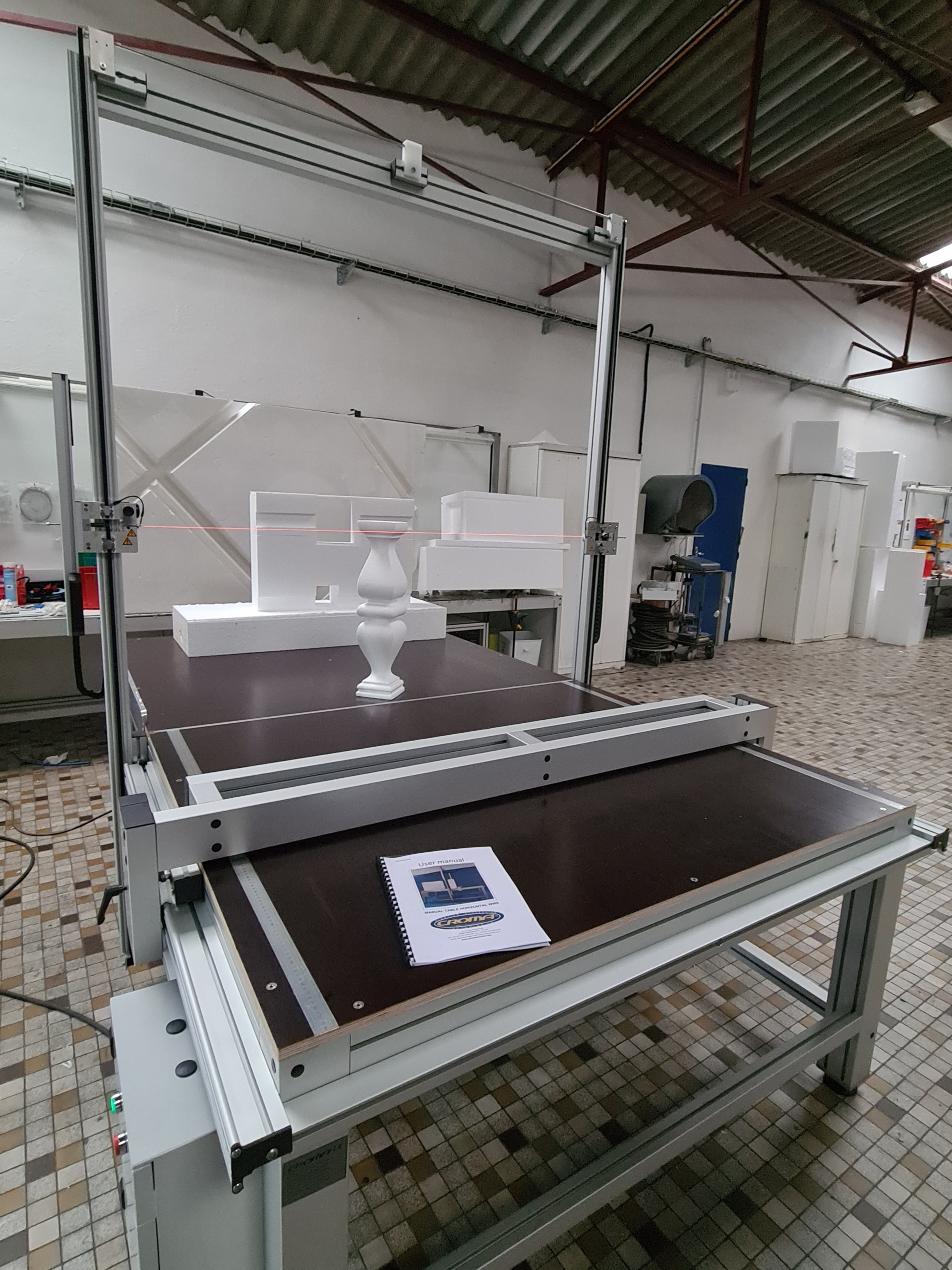 Hot wire cutting table, designed and manufactured in France
The horizontal hot wire cutting table, also known as hot wire guillotine, is a simple and precise manual equipment. Made with a solid guidance, handles on the side of the gantry, a positionning device and rulers, it allows a precise, clean, dust-free cuts without any noise for all thermofuse materials. The frame is constructed from high quality anodized aluminum profiles and the special alloy wire has a diameter of 0.5 mm so that it can withstand heavy use.
This hot wire cutting table is ideal for making straight cuts in foam blocks of expanded polystyrene (EPS) or extruded polystyrene for example (XPS).
Our catalog presents three different models with different dimensions. While the smaller one can fit in almost any workshop due to its reasonable footprint, the larger model can have a full block of material for slitting.
CROMA can also customize your hot wire cutting table upon request. The table can be equipped with wheels for storage purposes or occasional use in different areas of the workshop. We can also motorize the vertical movement or display the gantry at one end of the table. Obviously, the equipment can  be made to your own dimensions as well if needed.
The process consists in the horizontal hotwire locked in the upper position while the operator adjusts the position of the material thanks to the guide and rulers on the wooden table. When ready, the operator unlocks the wire from its position so that it falls and cuts the foam purely by gravity. The gravity drop ensures the perfect speed setting while pushing the wire through the foam can damage the material and alter the surface quality of the foam.
All CROMA hot wire foam cutter systems are entirely manufactured in our factory in Bournezeau – France. This will grant you with the best quality and service.