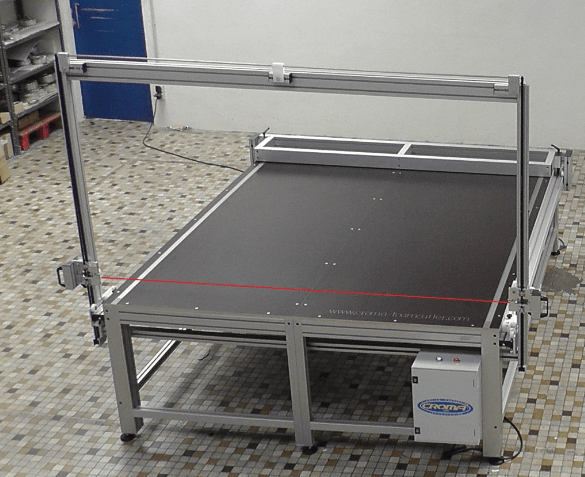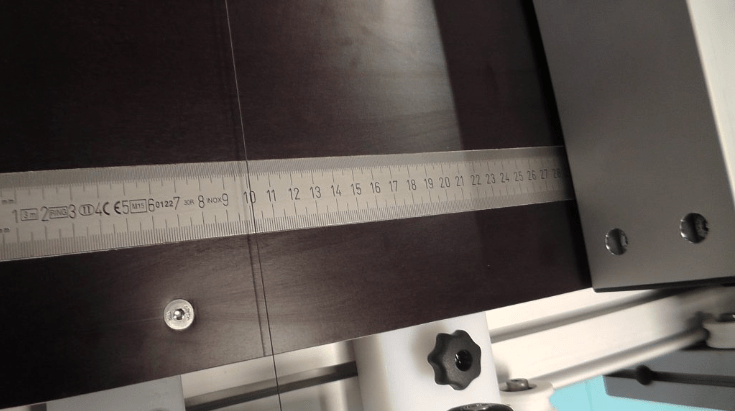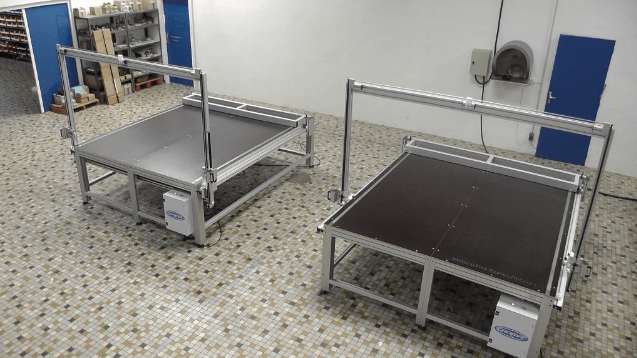 Industrial cutting table for polystyrene and thermofuse material with hot wire
The XY cutting table was designed by CROMA in order to provide our customers with great flexibility in their hot wire cutting process. Indeed, just like with our other horizontal wire tables, you can easily slit the block with a vertical movement (Y) from top to bottom.
The specificities of this industrial cutting table consist in the possibility of moving the gantry supporting the wire on the horizontal axis (X) as well. Thanks to its double guidance system, the machine is very stable so you can lock the wire at any height and then drive the gantry along the entire length of the table. With this equipment, not only you can slit your block to required dimensions, but you can also cut boards from it.
Because the wire has both vertical and horizontal movement, you can also achieve simple 2 D cutting jobs simply following a path drawn on the foam or using a template.
Ideally sized to fit a full block of raw material, the effective length of the table is 3 meters and its width is 1.3 meter.
| Cutting capacity (mm) | Horizontal movement (X) | Vertical movement (Y) | Cutting lenngth (Z) |
| --- | --- | --- | --- |
| Mini | 3000 | 1300 | 1500 |
| Maxi | 3000 | 1400 | 3100 |
CROMA also offers options that you can add so that the system is 100 % compliant with your process. Ask us for special sizes if you have a concern, and we can adapt to your requirements. We can also motorize one or both of the movements. Watch the video below and see this table on which the operator manually adjusts the height of the wire before he can press a button to start the horizontal movement of the whole gantry.
This industrial cutting table can also be fitted with wheels so that you can easily move it in your workshop. Another need for specific features? Please ask us.
Just like all CROMA products, our table complies with our quality standards and CE safety rules. It is a very simple, intuitive, Plug and Play equipment yet adapted to professional and industrial applications.