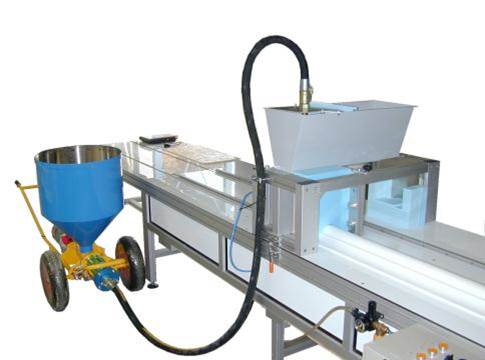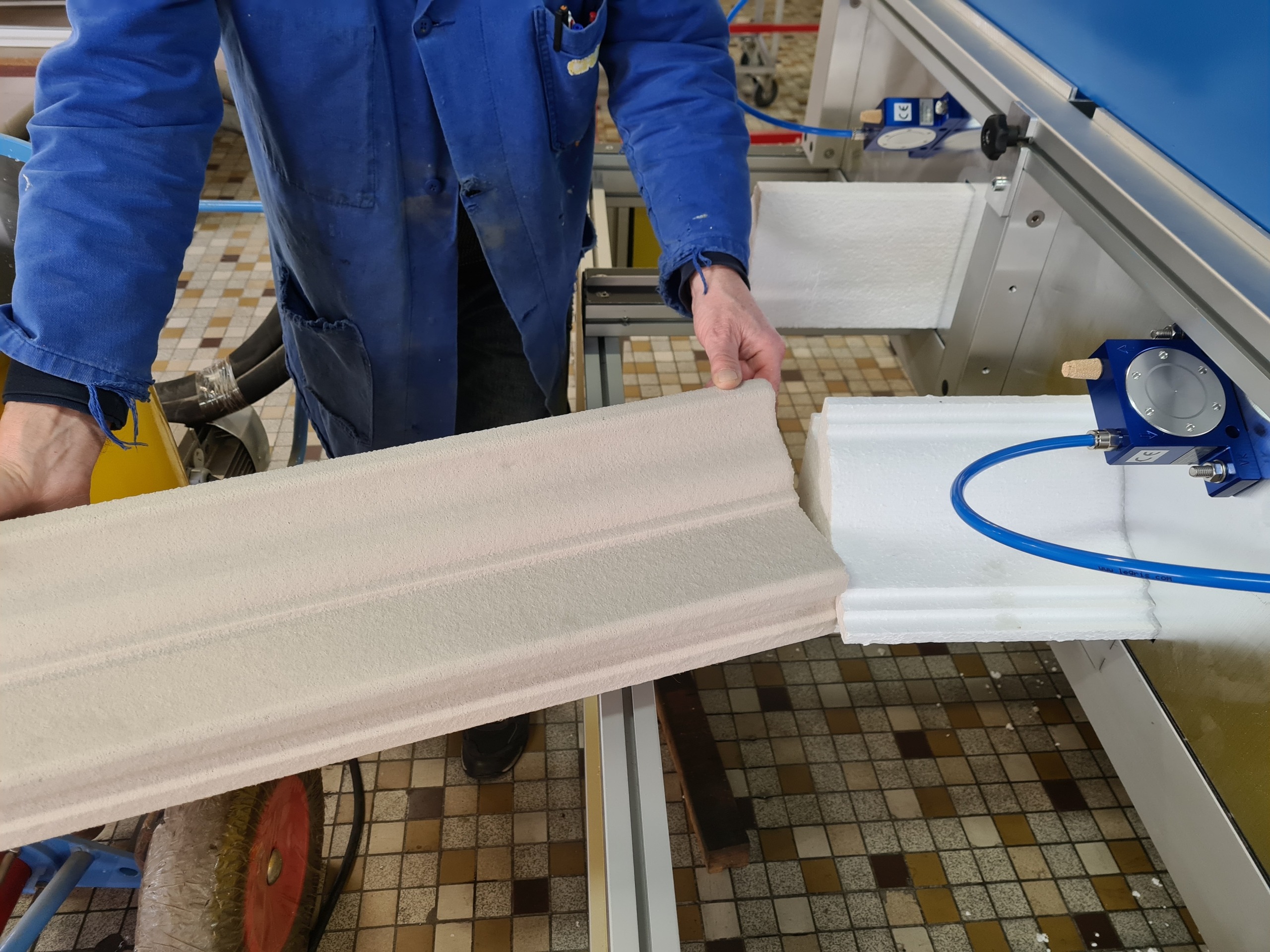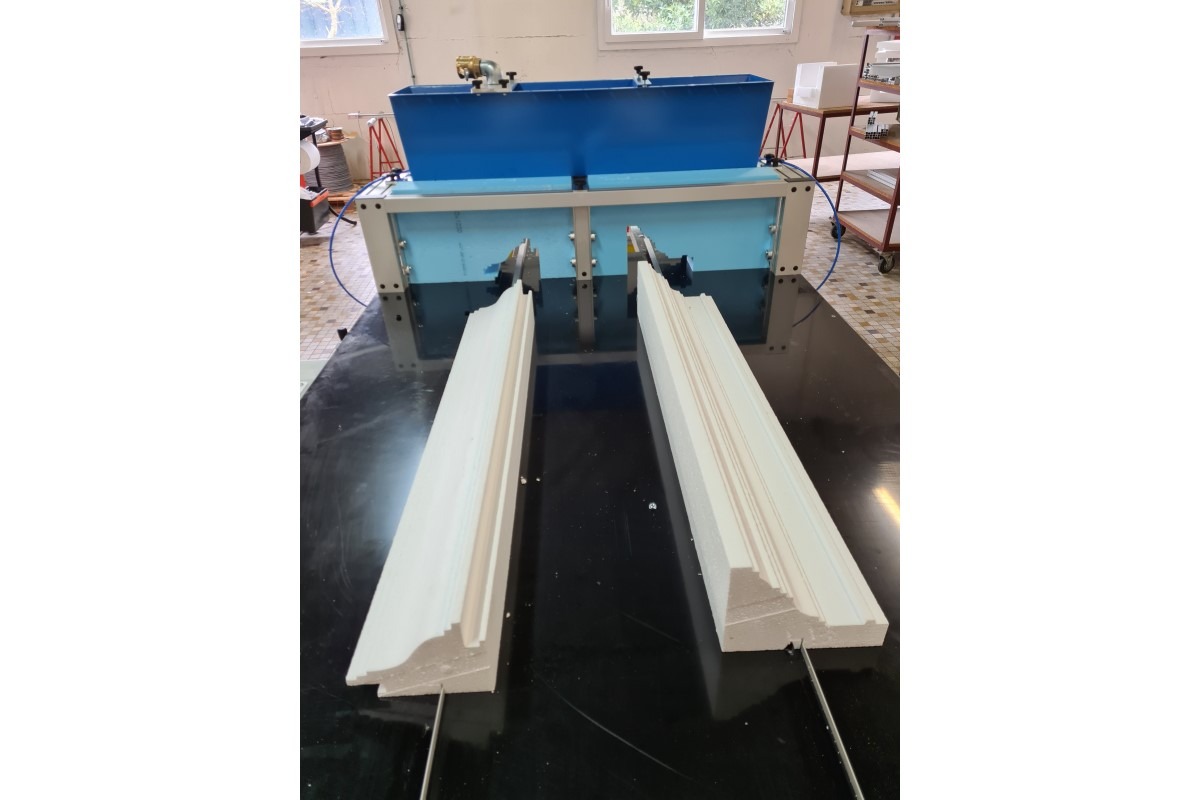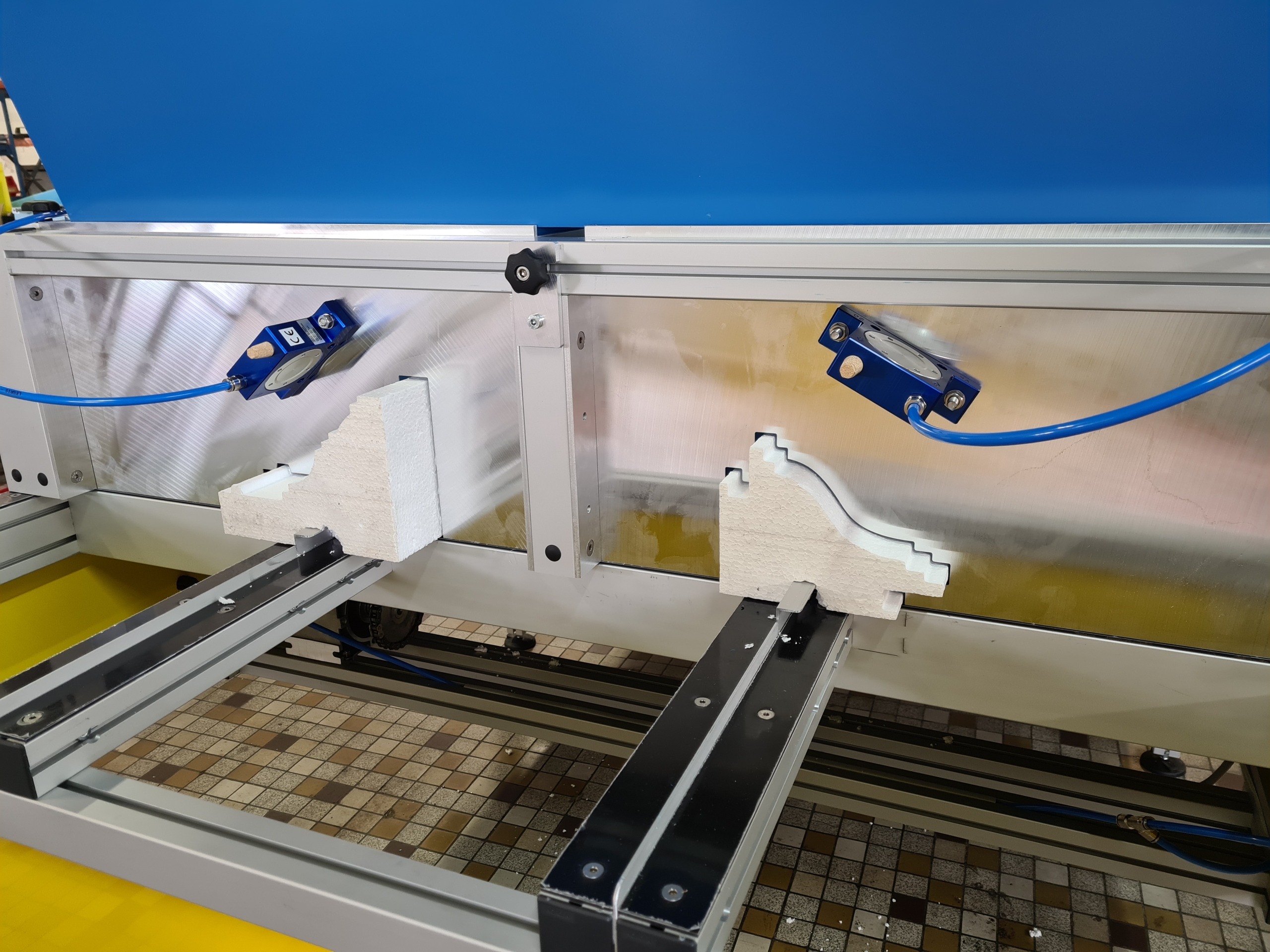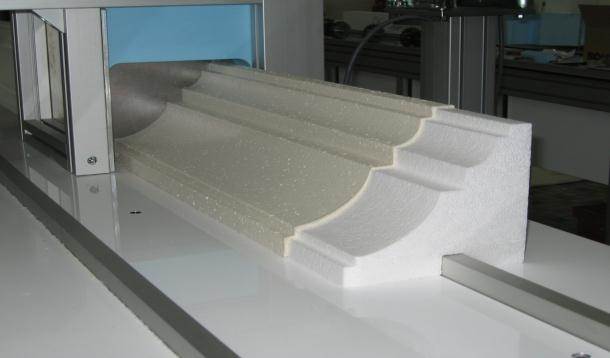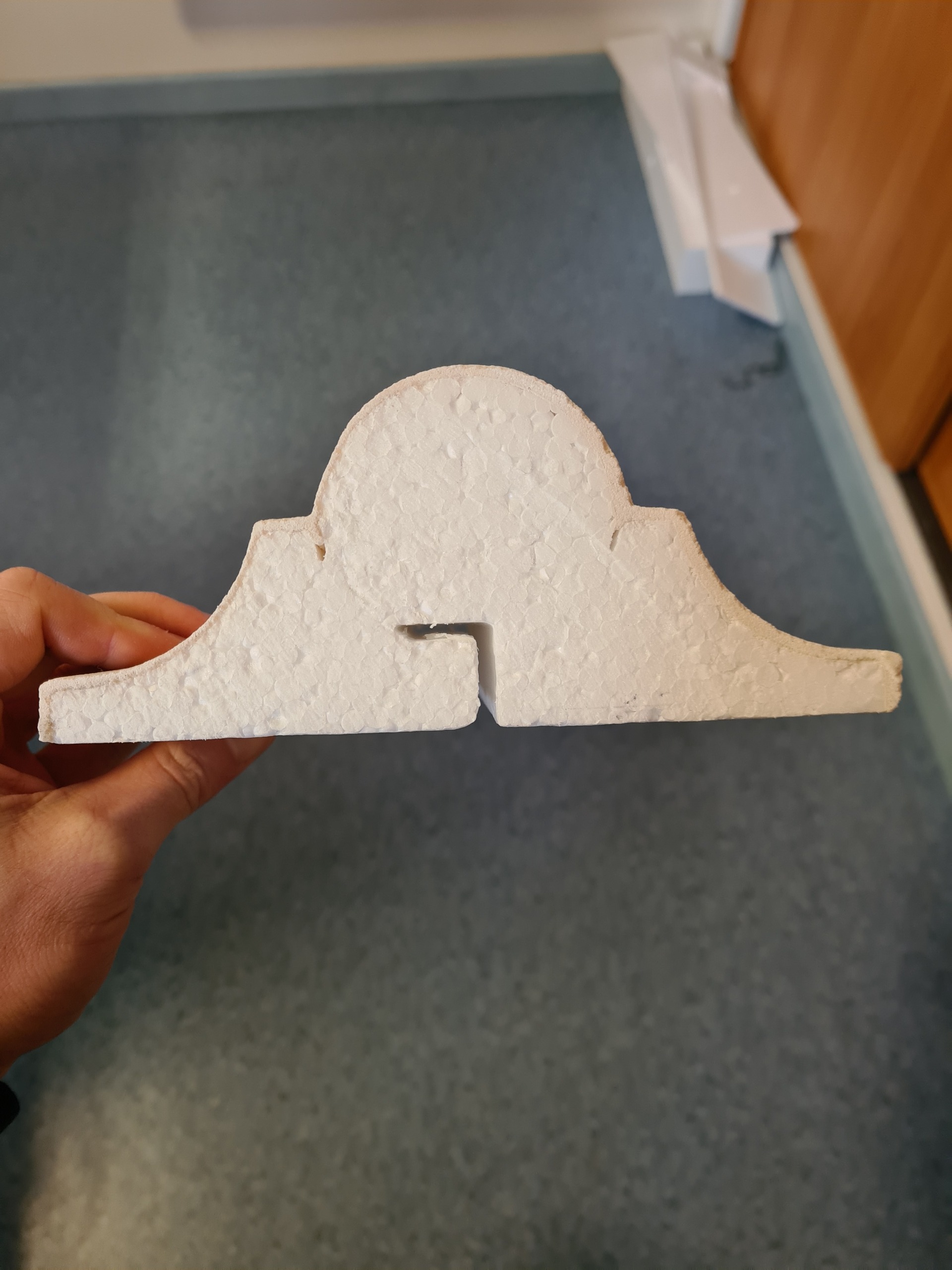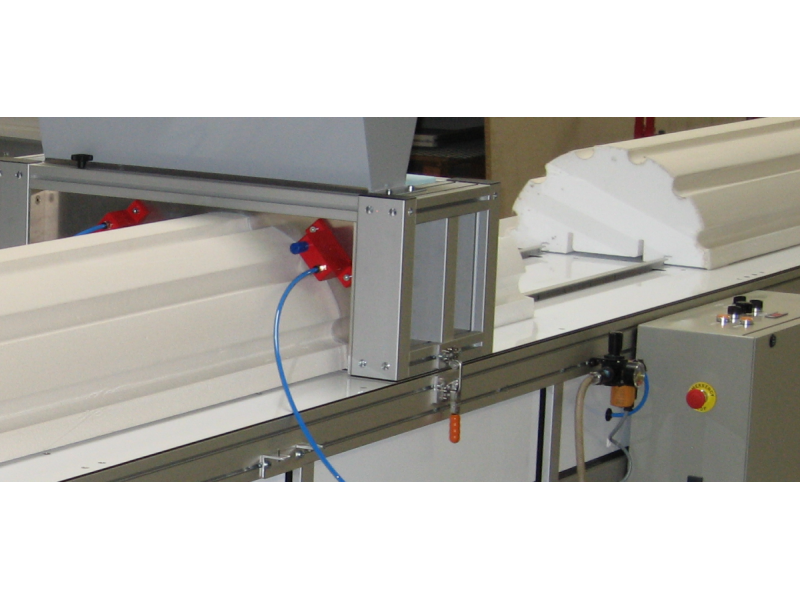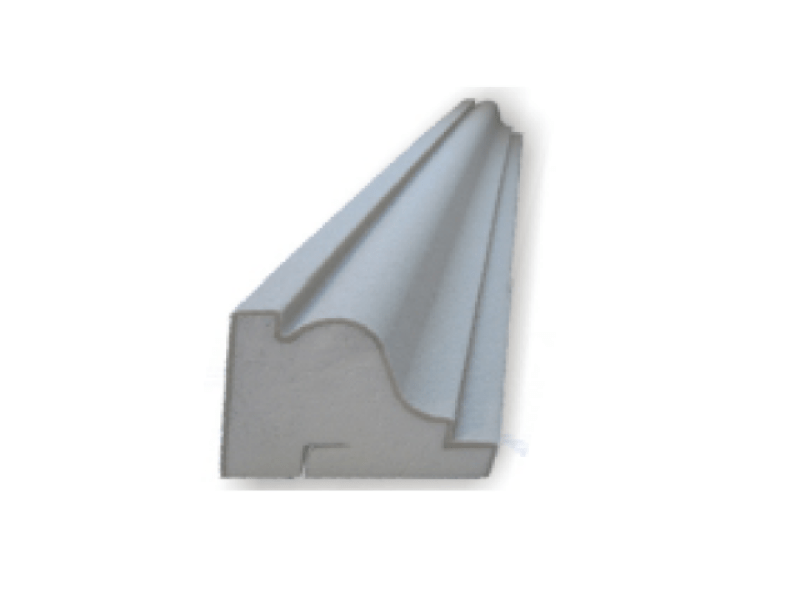 Automatic EPS cornice covering line
How can you apply a coating on an EPS cornice efficiently with a smooth and homogenous surface result? This question led CROMA to design and build its coating machine to cover polystyrene profiles and cornices with different coating products.
First the parts to be coated will have an "L" shape cut on the bottom side so that they can be driven by the coating machine rail through the coating chamber. The chamber has a hopper on top, in which the operators will display the coating product. An aluminum knife at the exit of the coating chamber, cut with the shape of the profile to be coated, will ensure that the excess material is removed so that you get a consistent and smooth deposit with a high finish. Fully automated, the coating line has built in sensor cells that will stop the process when there is no more product to be coated.
From the panel board, you can adjust the advance speed to adapt the production to the desired result.
Very large cornices and profiles can be coated with the XL model, designed for shapes as large as 1.2 meters and 62 cm high.
The double rail on the coating line can be used either for driving large parts, or to improve productivity and operate two lines of EPS cornices simultaneously. With this process, coating EPS profiles is fast and easy on an industrial scale.
Each coating machine comes with a starter kit that includes the aluminum knife, two buckets of STYLPROFIL coating material, your own profile file ready for cutting with our software FAOMA.
An additional automatic feeding pump is also referenced as an option for industrial and mass production. This add-on can be filled with up to 300 liters of coating material and connects to the machine so it can fill the hopper automatically.
To achieve a smooth and lightweight EPS cornice, or for any other coating project, please contact us and we will study together the solutions we can offer you.